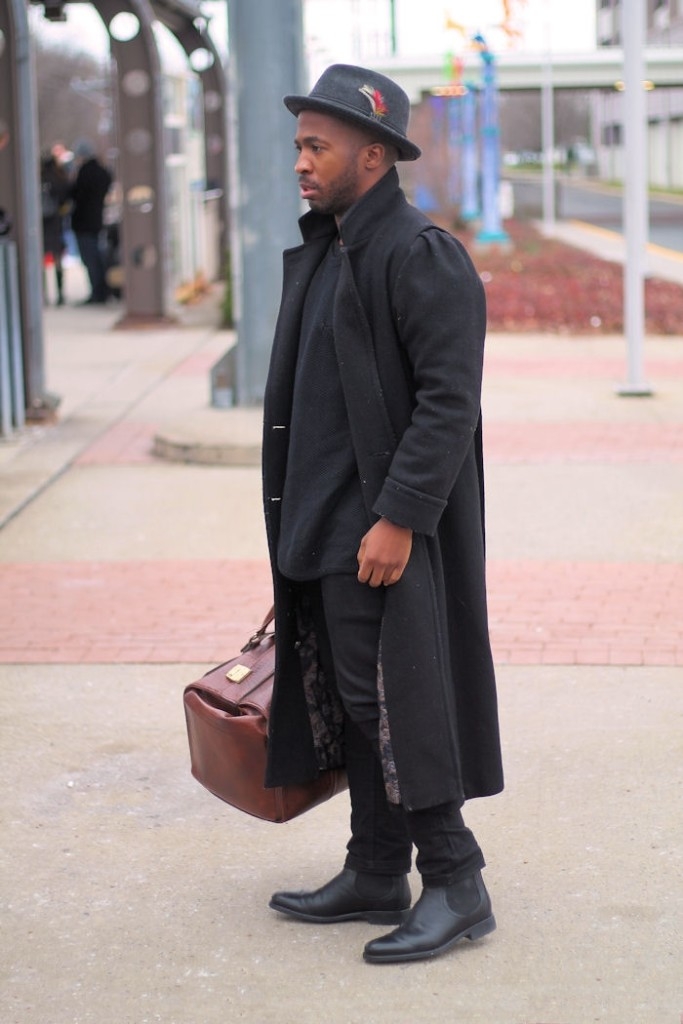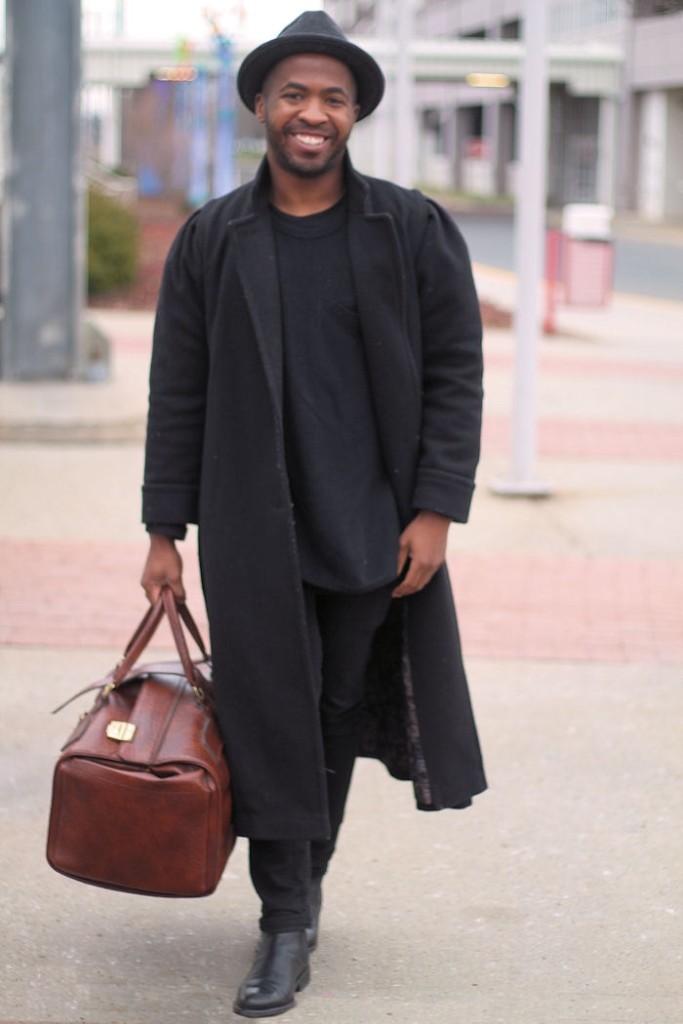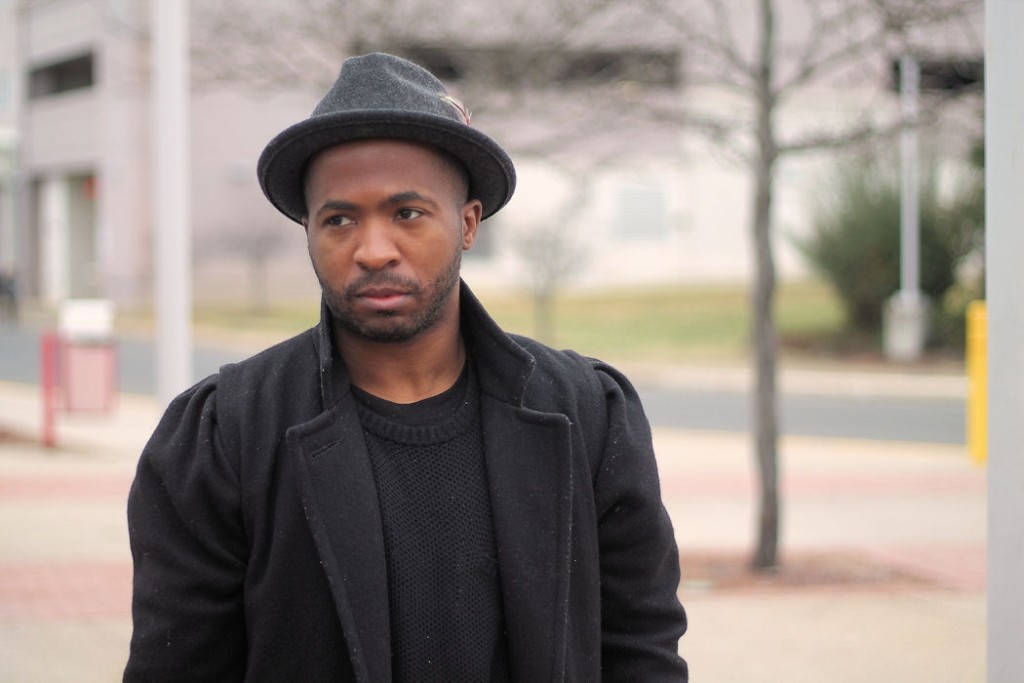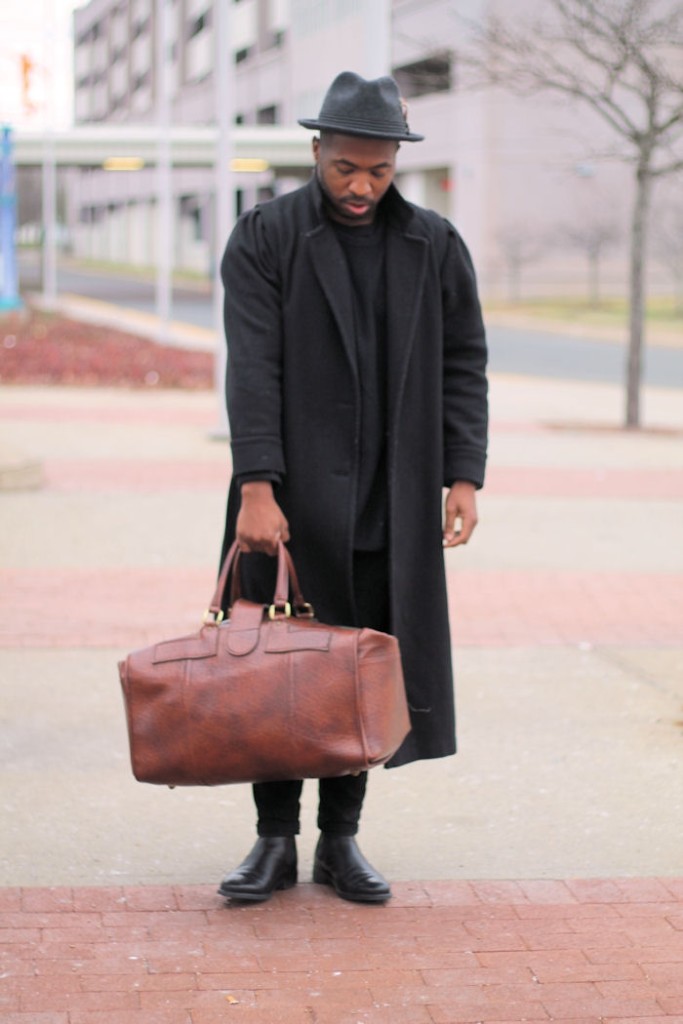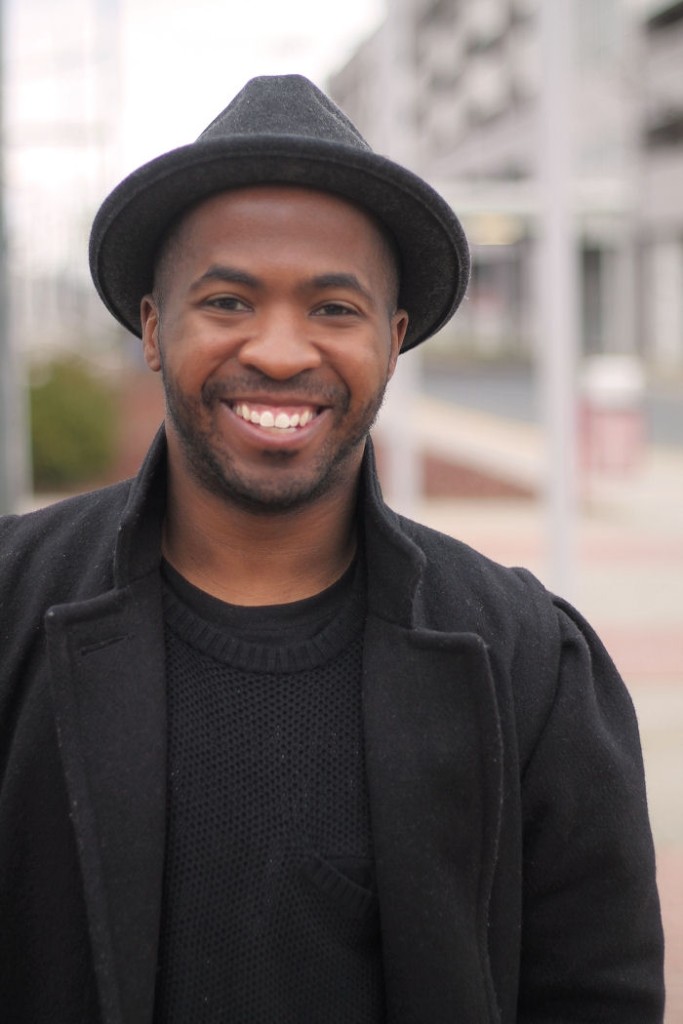 Top Coat: Thrift store | Jeans: H&M |
Sweater: Urban Outfitters | Hat: Brixton |
Shoes: Cole Haan | Bag: Thrift store
For the millions of Americans that utilize the public transportation system on a regular basis, preparing for a long trip can be more difficult than it appears. If you don't believe us, just ask around. Most people would agree that the preparation process for any trip can be even more challenging than the trip itself.
When traveling, you should think about comfort and style. Now, that doesn't mean wear your oldest Wal-Mart sweats and t-shirt on the train. Try to throw on something a little more appropriate.
So, if you plan on traveling in the near future and would like to dress accordingly, look no further. Our boy Trell Thomas is here to share one of his most stylish, traveling outfits. For a man that's never in one place, Trell had this to say about packing and traveling: "The best advice I can give to anyone traveling on public transportation is the same advice I give myself in a lot of situations and that is that, "less is more" . You want to keep your clothing to a minimum for maneuverability and loose for comfort. It makes all the difference when navigating the masses."
We agree one hundred percent Trell, comfort is the key! Now that you have the basics down, let's take a few minutes to discuss Trell's travel attire.
With a full length top coat, over sized sweater, skinny jeans, chelsea boots, and a wide brim fedora, Trell is giving us every bit of life in his all black ensemble.
All Black? Yes, all black!
Similar to the color white, an all black outfit may be a little too high maintenance for the everyday shopper. However, if you live want to look slim, stylish, and mysterious at the time, black is the color for you! Plus, it can be worn with almost anything. According to Trell, "It's simple yet something about it makes you seem mysterious and complex. I find that I get a lot of second looks and intriguing glances from people."
Without a doubt, Mr. Thomas knows how to turn a few heads, especially in route to another city. We can't help but admire a man that loves pushing the style envelope to the next level.
How do you like to dress when traveling? Feel free to share with us below.
Thanks for reading!