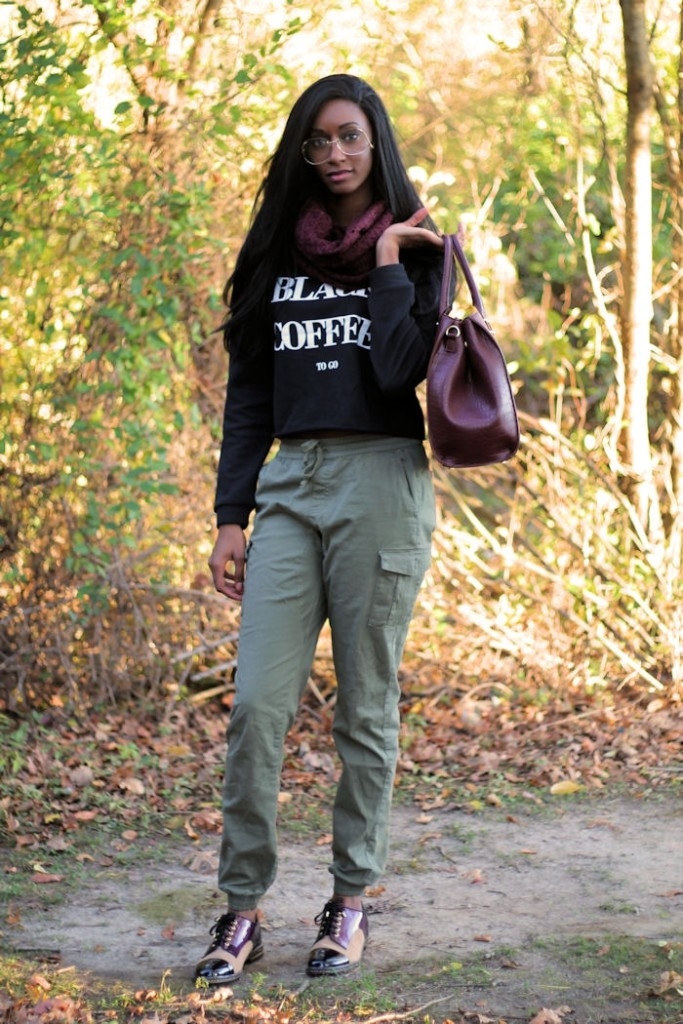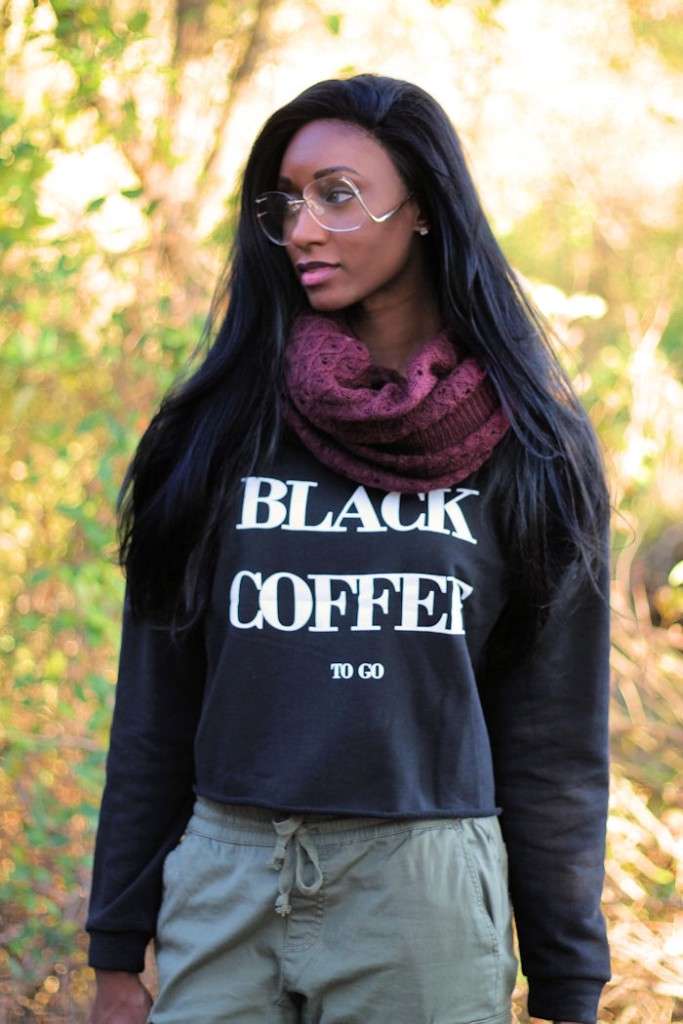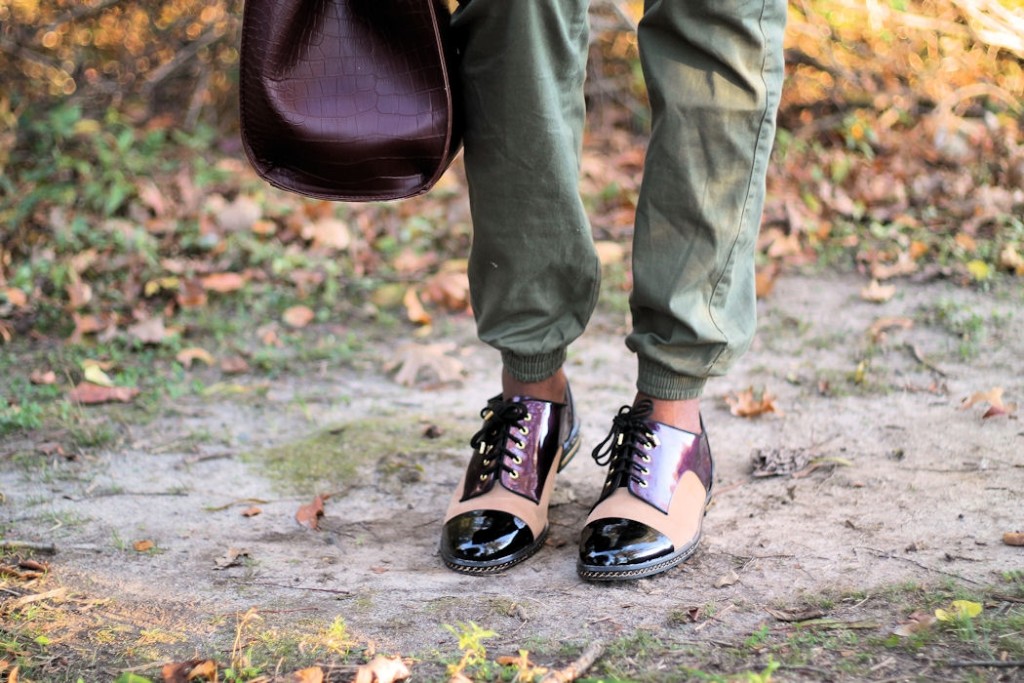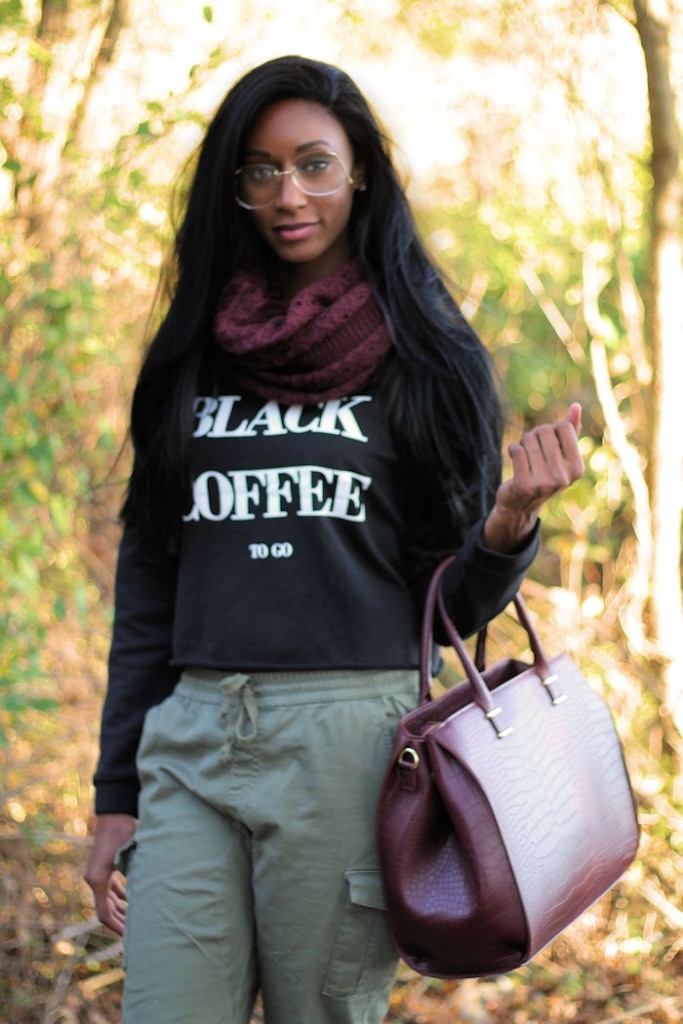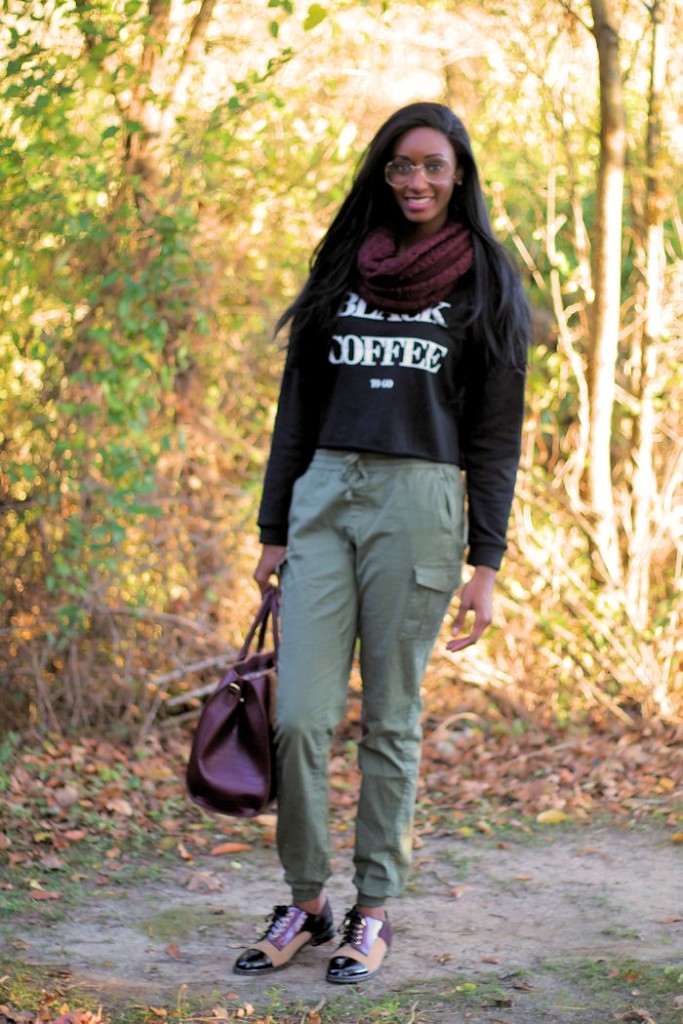 Sweatshirt: River Island | Cargos: Alloy Apparel
Shoes: June Ambrose's HSN Collection
Glasses: FancyKouture
With the NYE ball dropping tomorrow night, we decided to close out 2014 with one of our oldest UnregisteredStyle models, Chelsea Cole. If you haven't seen Chelsea in a while, take  look at her last feature here.
Recently, Chelsea took her talents to Los Angeles, California. Luckily for us, her family still lives and the area and she came home for the holidays. So, we had the opportunity to link up with Ms. Cole before she jet sailed back to California.
Chelsea decided to keep it casual in today's featured look. She states, "It's a very casual type of outfit that can be dressed all the way down and even up."
Yes, Chelsea! This is a very casual outfit. With the cropped sweatshirt, cargo pants, and saddle shoes, you could wear this outfit to either the mall or happy hour with friends.
Before we continue, let's take a further look at the most appealing item from this outfit, the cropped sweatshirt. With the printed logo, "BLACK COFFEE," Chelsea decided to keep it simple by pairing her sweatshirt with a burgundy infinity scarf. We love this combo Chelsea!
She further styled her outfit with a pair of green cargo pants and saddle shoes. Chelsea says, "I absolutely love the shoes because they give me that tomboy chic type of vibe." A girl of elegance and style can't go wrong with an androgynous touch.
Well, that's all we have folks. We hope you had a great year. We will see you back next week for another round of updates!