For those of us that work a regular five day job,the expectation of wearing a different outfit to work everyday is quite unrealistic. Remember, there are 365 days in a year, and the average working American goes in the office at least 261 times. So, out of the entire year, you are working about 71% of the time.
We doubt any of our readers own 261 different work outfits. You would literally have to invest in a storage unit that can provide a space for every outfit in order for this plan to work. That sounds a little expensive, right?
Well, if you are considering the inexpensive option like most of us, you should invest in a variety of pieces that you can wear throughout the week. For example, check out the look I posted for this week's #MensStyleMondays post below. Today, I put together some of my most favorite business casual essentials of the season. Scroll down for the full feature.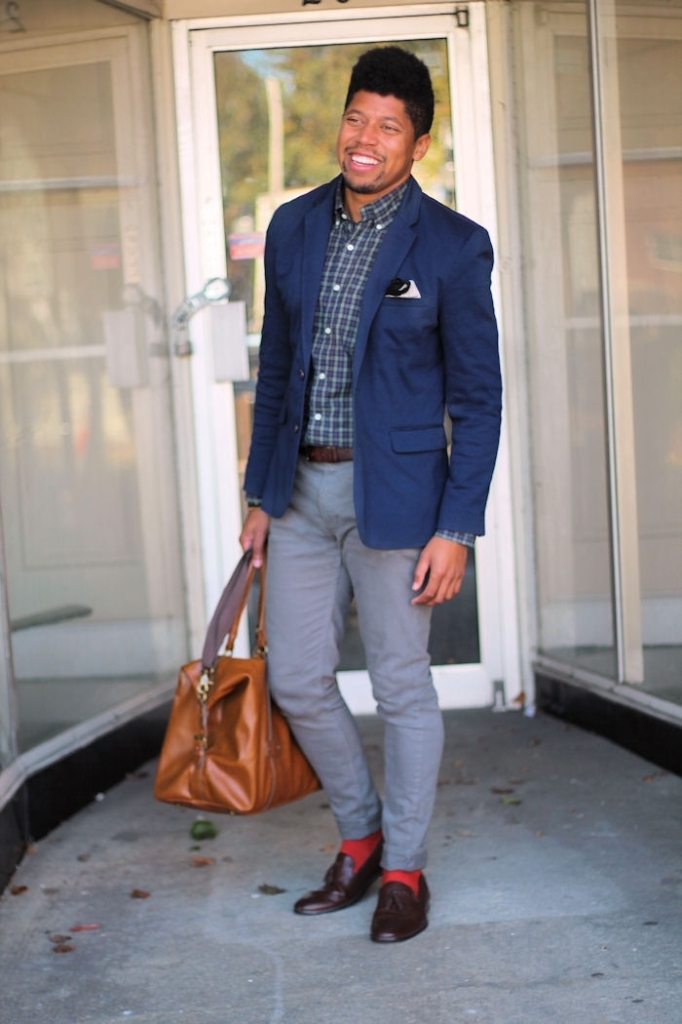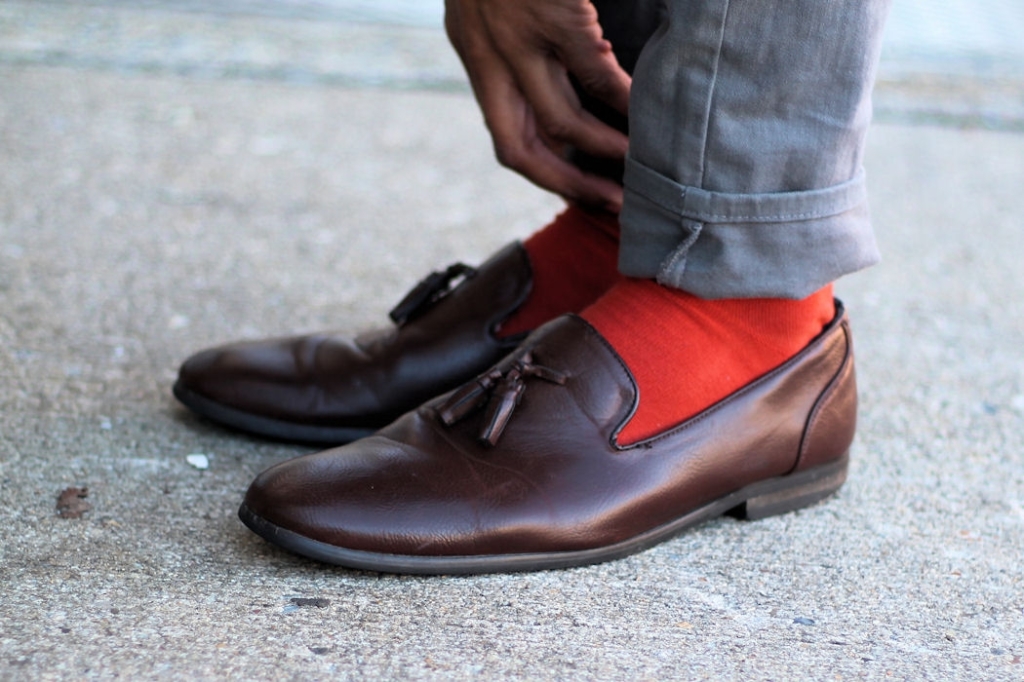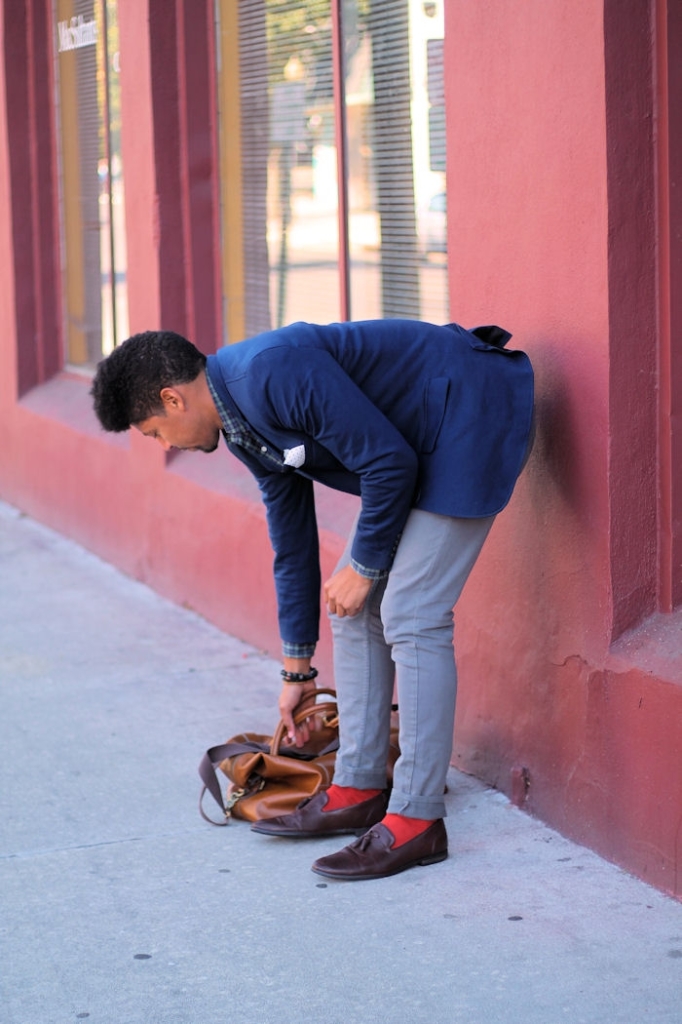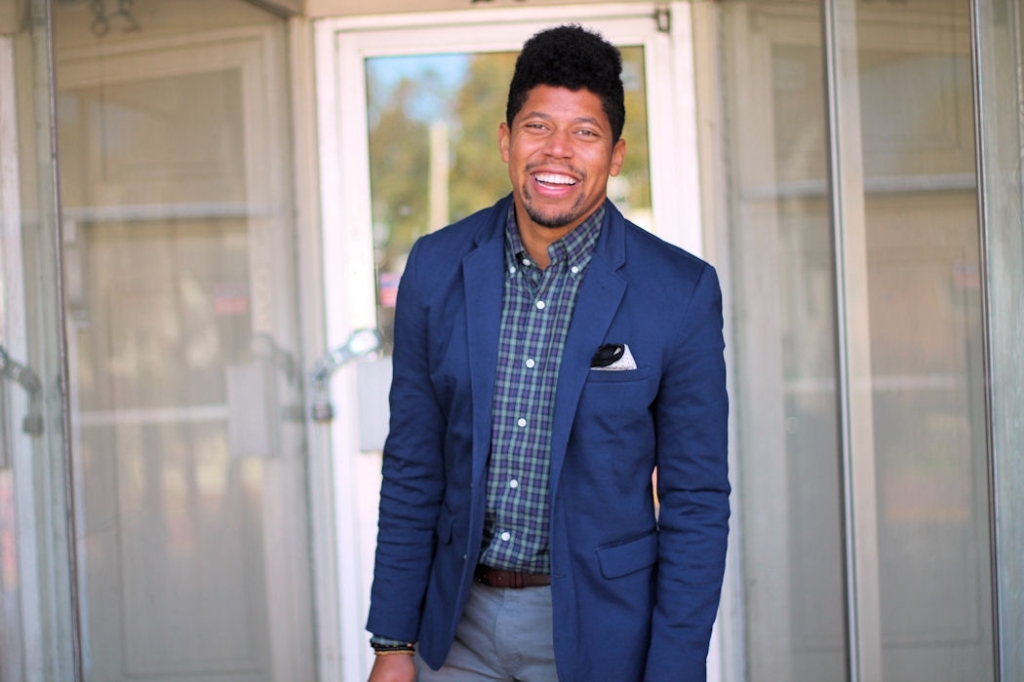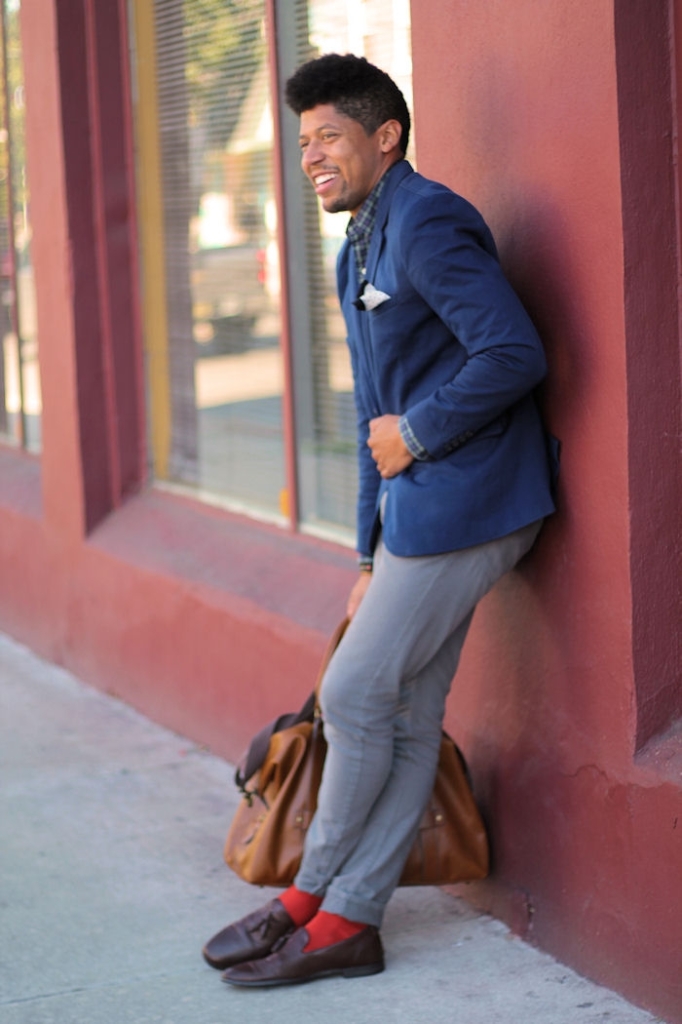 Blazer: Forever 21 | Button-Down: Ralph Lauren | Pants: H&M
Socks: H&M | Loafers: ASOS | Bag: H&M
As a technology teacher for an elementary school, I'm constantly mix matching outfits throughout the week. Since my mornings are typically short, I have to be out of the house by 7:20 am. After my forty five minute commute, you will catch me wearing a blazer, plaid button-down, pair of khakis, and leather loafers. Later in the week, I may wear the same blazer with a different shirt and pair of pants.
In reference to the outfit shown above, I would wear this look on any day of the week. For starters, the navy blazer is a staple for any male teacher. This one in particular has that soft, cotton feel to it and I use it as one of my "knock around" jackets. Since it was only purchased for $45, I can dress up my outfits and use the pockets to hold most of my markers throughout the day.
For the plaid button-down, it was purchased during my undergrad days. Of course your body changes over time, so I got the shirt taken in a couple years ago.
I know everyone is probably wondering why my pants look a little wrinkled, but could you imagine chasing little kids around all day. Your pants would be a little worn too if you had deal with my job description every day. Since these h&m pants are gray, I have no problem combining them with a pair of colorful socks and brown leather loafers.
Please keep in mind that you don't have to dress like a JC Penny model, but you do have to look semi-professional in the office. Remember, it's all about taking what you have already in your closet and making it appropriate for the workplace.