Happy Monday Folks!
We decided to kicoff this week with another #MensStyleMondays post for your viewing pleasure. Today, I am embracing my inner emo with this New York inspired look. For more information, check out the full post below!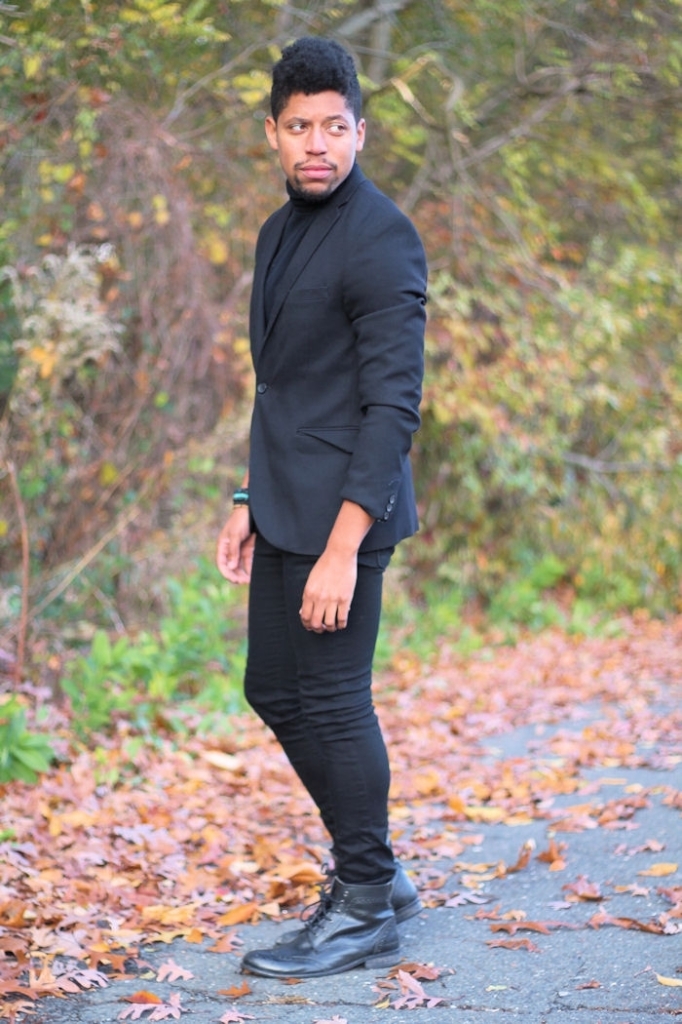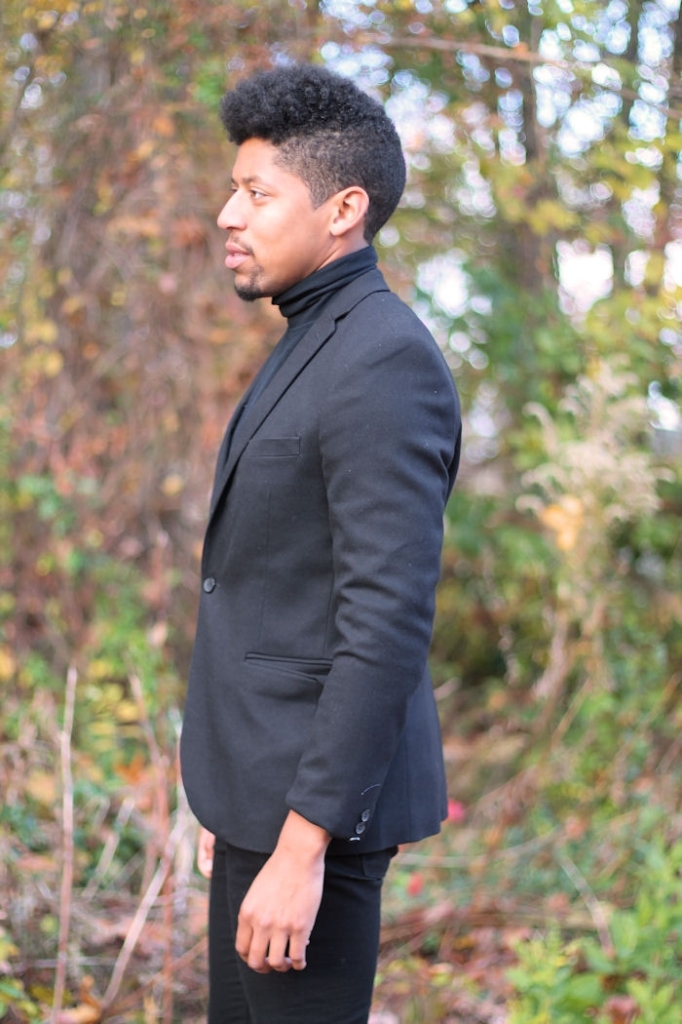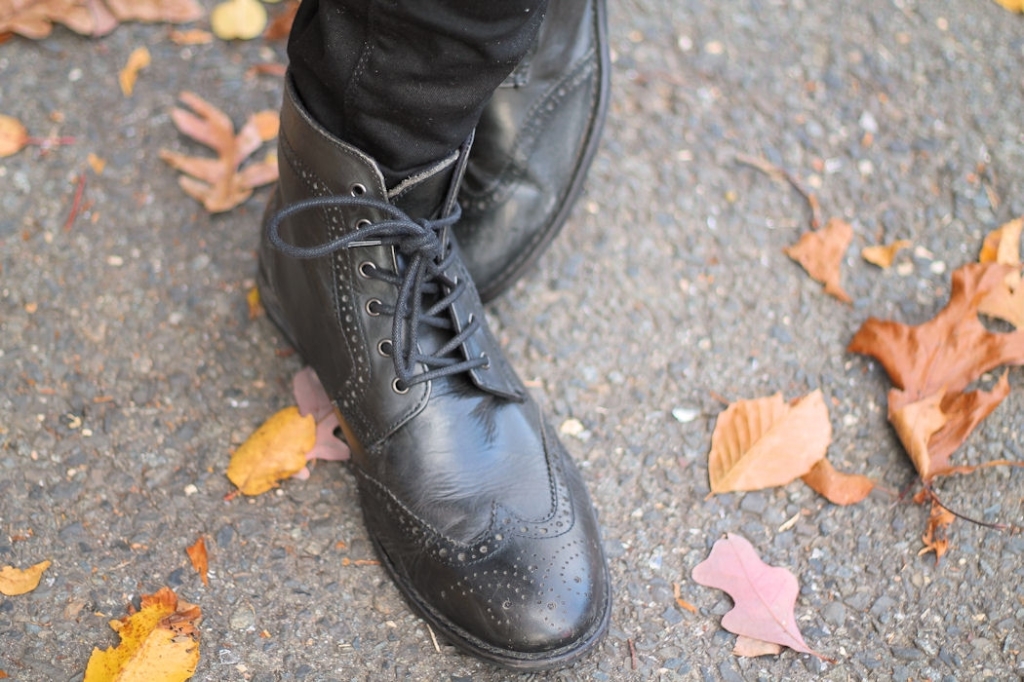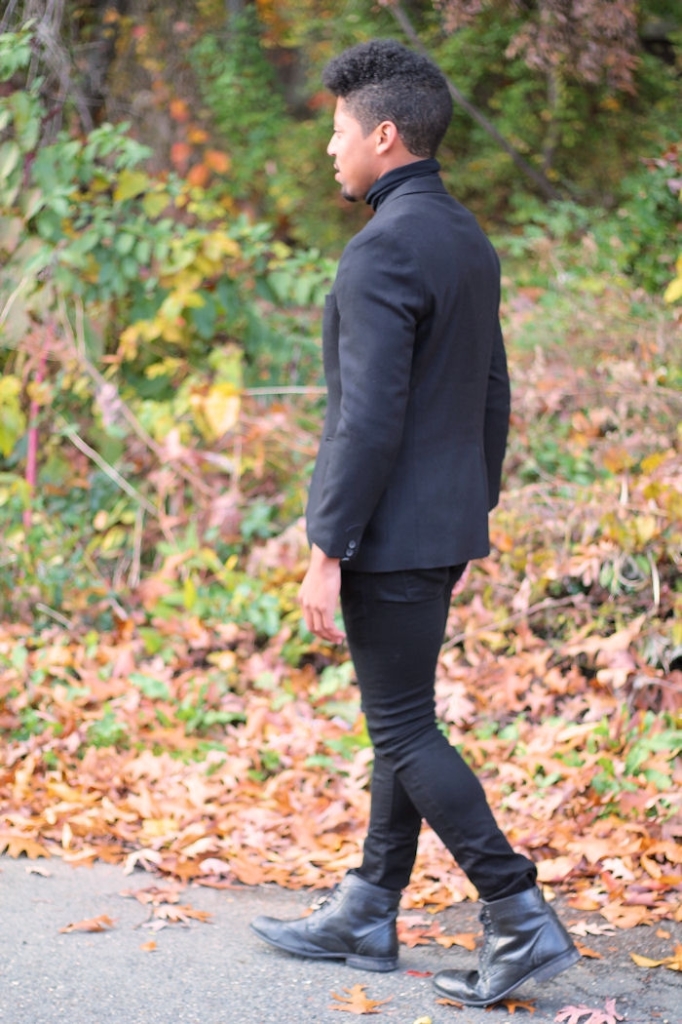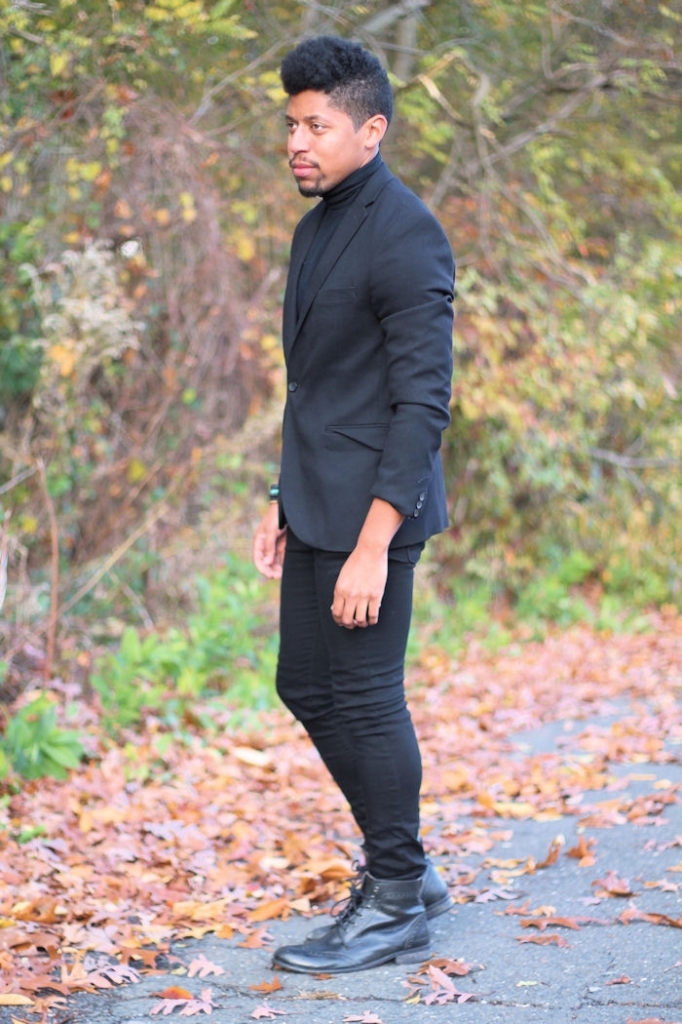 Blazer: Forever21 | Turtleneck: Kohls |
Jeans: River Island | Wingtip Oxford Boots: Studio Ink
With this look, I decided to step outside of my comfort zone by wearing an all black outfit consisting of a blazer, turtleneck, skinny jeans, and boots. Originally, I had no intentions of wearing the blazer. However, after checking myself out in the mirror, I felt like my outfit was missing something important. More specifically, the turtle neck by itself wasn't enough to hold the look together.
At first, I tried my leather jacket. Although the jacket looked great with the turtleneck, I still wasn't satisfied. Then, it hit me! My black blazer would look perfect with this turtle neck. Already tailored, this blazer was an easier transition than the leather jacket. I simply rolled up the sleeves and was ready to head outside.
To be perfectly honest, black is not my go-to color and I rarely chose to wear it outside the house. However, after exploring the color even further, I now understand why people love wearing the color. For starters, black is one of those slimming colors that both men and women love to throw on. If worn correctly, an all black outfit will hide all those unflattering  shadows that may appear when you wear another color. Second, black can be worn with almost anything. For example, suppose you combined a simple black shirt with a blazer, jeans, or pair of shoes, you will look like a million bucks! Last but not least, black retains heat. If you happen to walk outside on a sunny day, you will be warmer if you wear black. That's why the color is traditionally worn during the cooler months.
What do you think about this all black look? Leave some comments below and tell us what you think.