Happy Monday folks! It's another gloomy day here in New Jersey but that's okay! It just gives me another excuse to dress down this week.
For our latest #MensStyleMondays post, I decided to trade in my blazers, neckties, and chinos for a more casual look.
For the record, I am not under the weather at the moment, I have not lost my mind, and I am not going through something. Like everyone else, I do have days where I like to dress down. It's just hard because I work so much. So, Check out my full outfit below!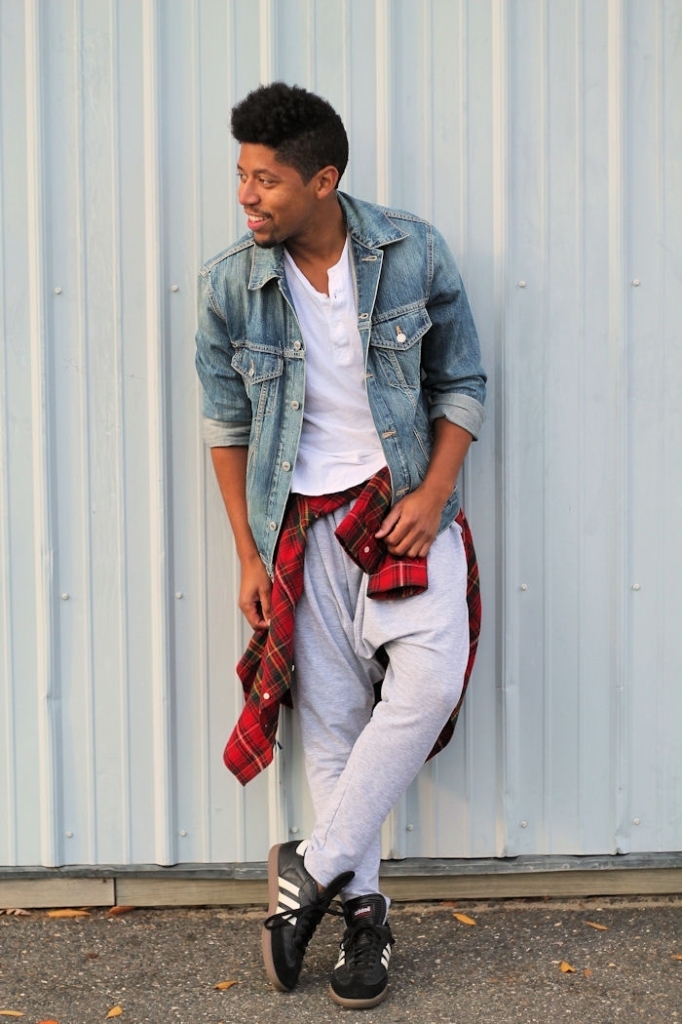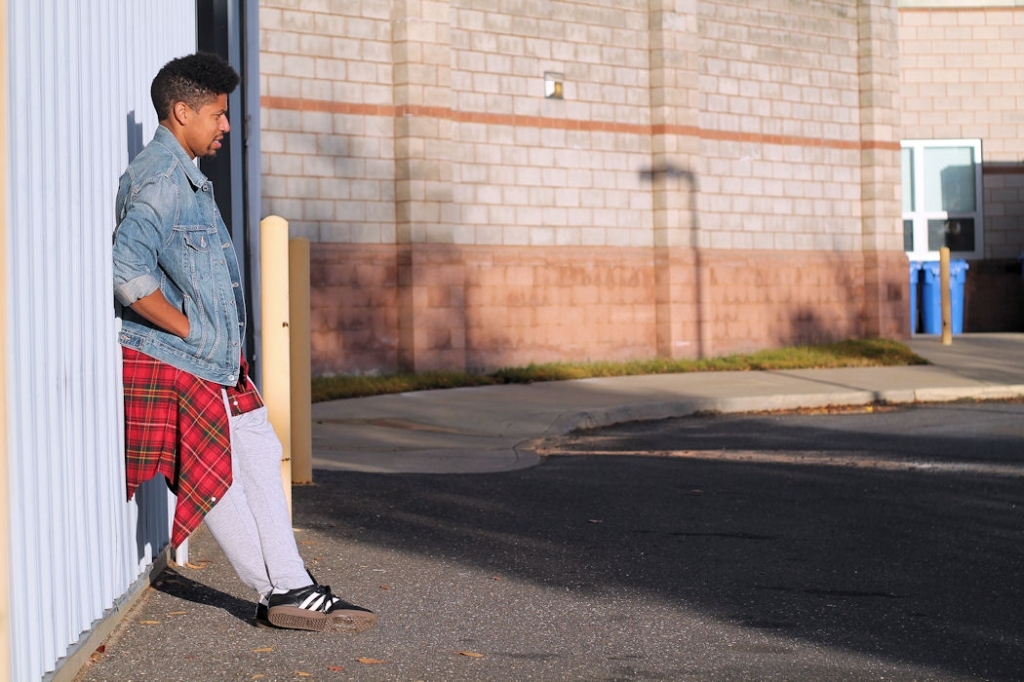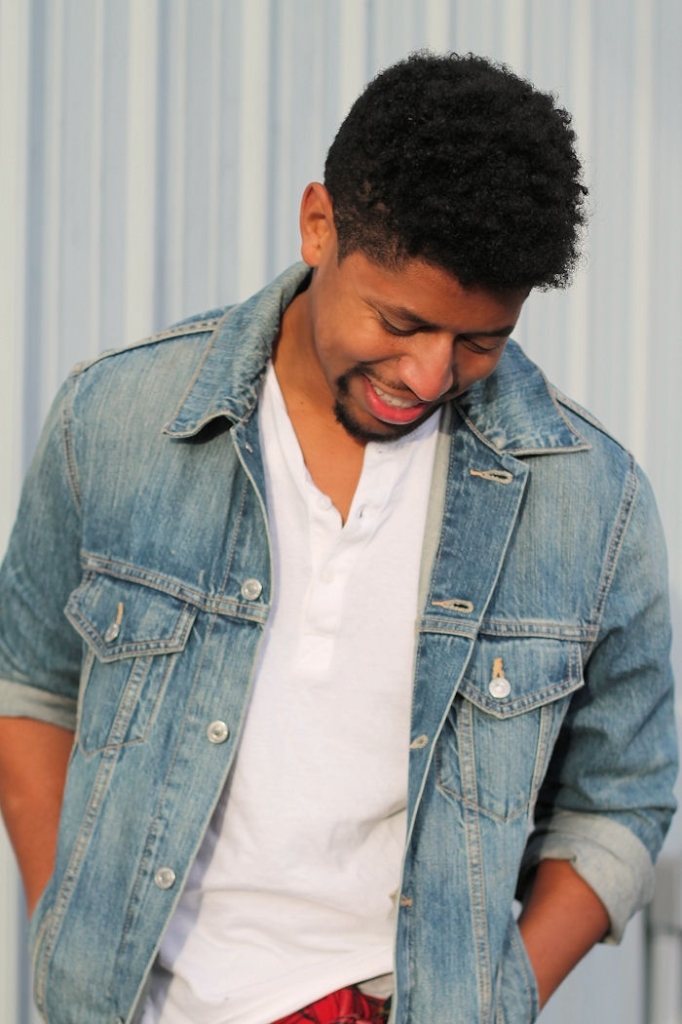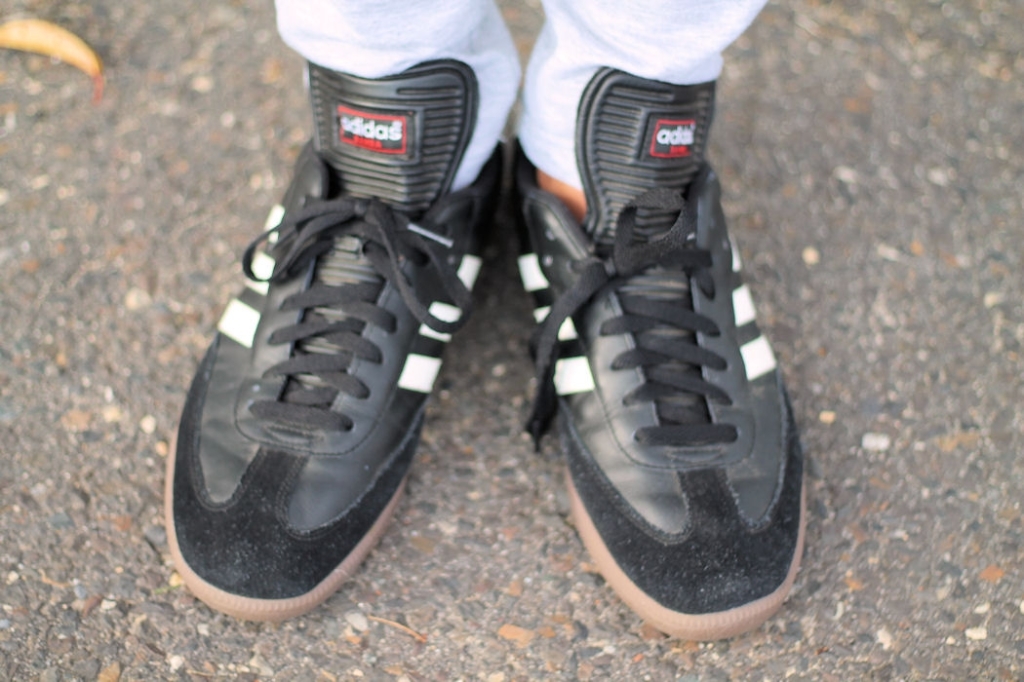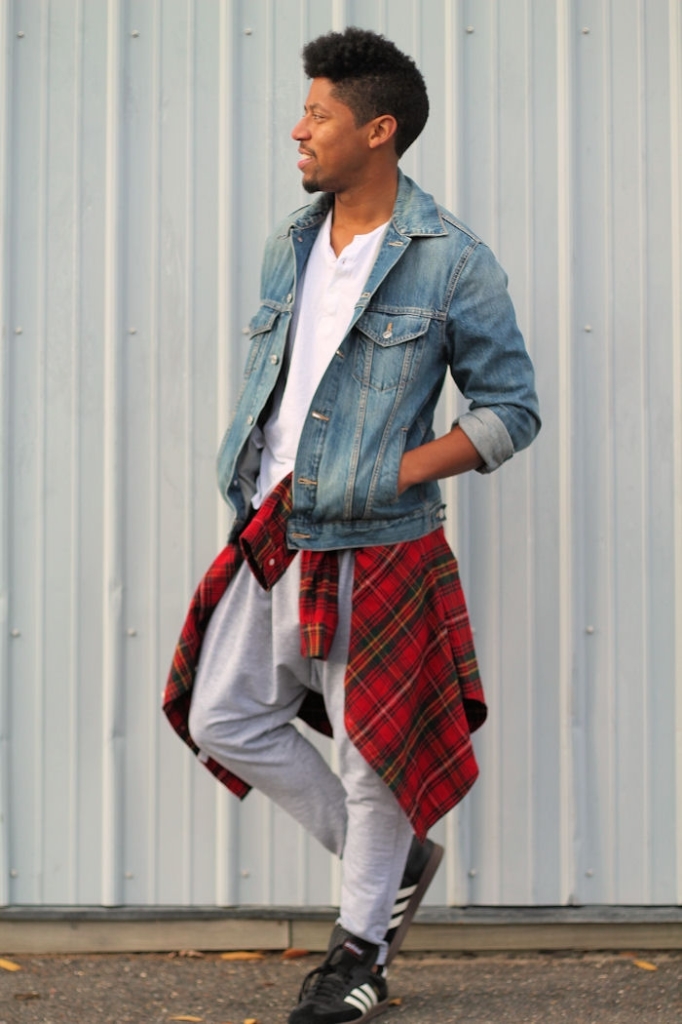 Sneakers: Adidas Sombas | Harem Pants: Uxcell |
Flannel Shirt: Ralph Lauren | T-Shirt: H&M | Denim Jacket: Levis
Rather than my favorite tassel loafers, I decided to throw on a pair of Samba classics with this look.
For any guy that once owned a pair of Samba classics, you will understand why these sneakers were so popular. For one, they are very comfortable. Let's be honest, no one wants to own sneakers that scratch up their feet.  A pair of Samba classics could be worn all day without any problems. In addition, these shoes were built to last. Honestly, I have pair that were purchased back in 2011 and they still look great.
I paired my sneakers with a simple flannel shirt, harem pants, white long sleeve tee, and my favorite denim jacket.  Most of these clothes were hanging around my bedroom and were purchased for dirt cheap from different stores. However, I purchased the harem pants about six months ago from Amazon.com. Initially, I was hesitant about purchasing a another pair since I rarely wear my black ones. However, the harem pants go with almost every casual outfit, which I love.
So, how do you like my featured look this week?
Also, do you own a pair of sneakers that you love to wear with almost every outfit? Feel free to share with us in the comment section below.