Happy Monday folks! In honor of fall, I wanted to incorporate subtle layers for this week's #MensStyleMondays post.
So, why subtle layers? If you haven't noticed the weather outside, our temperature decided to drop an entire 20 degrees this past weekend. Yes, 20 degrees! So, it's very important to layer up during those colder afternoons.
From the statements mentioned above, I have put together an outfit that pulls the subtle layering concept all together. Check out the full feature below!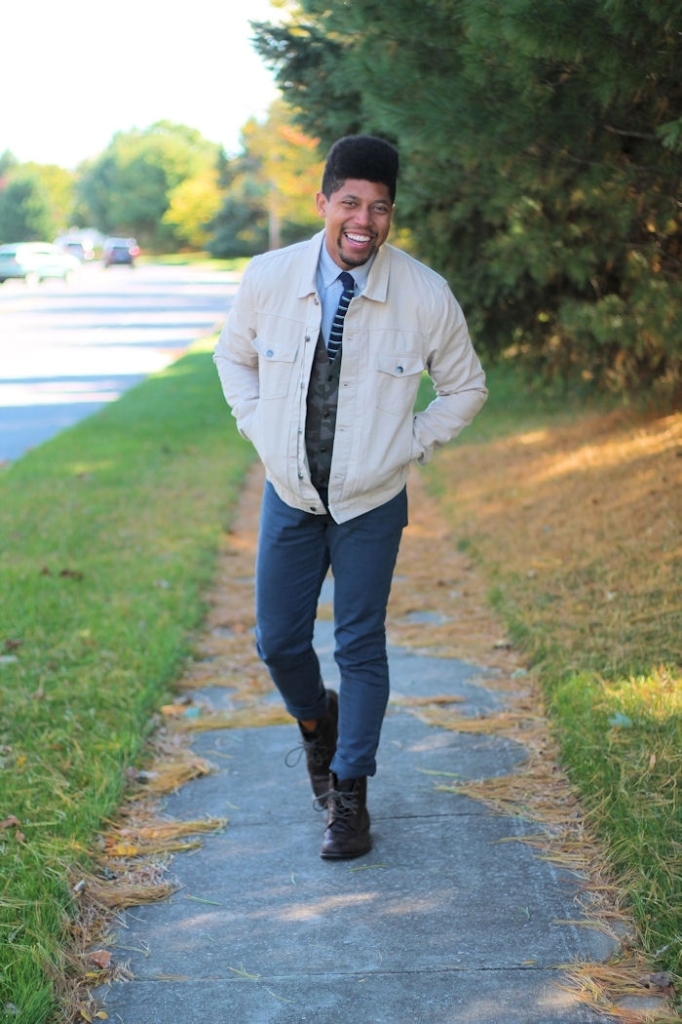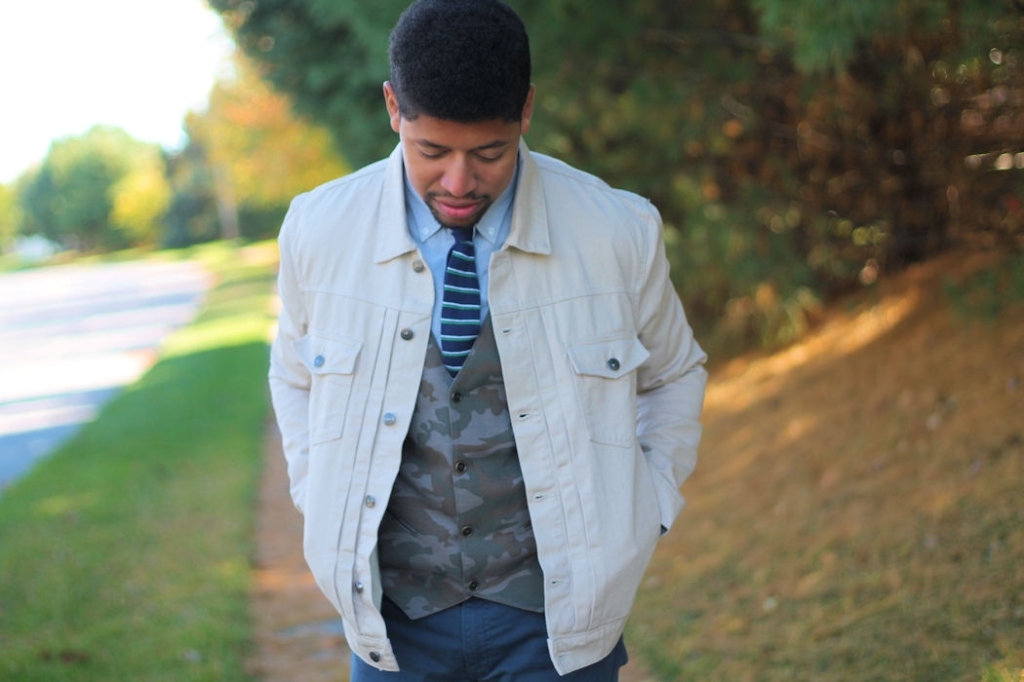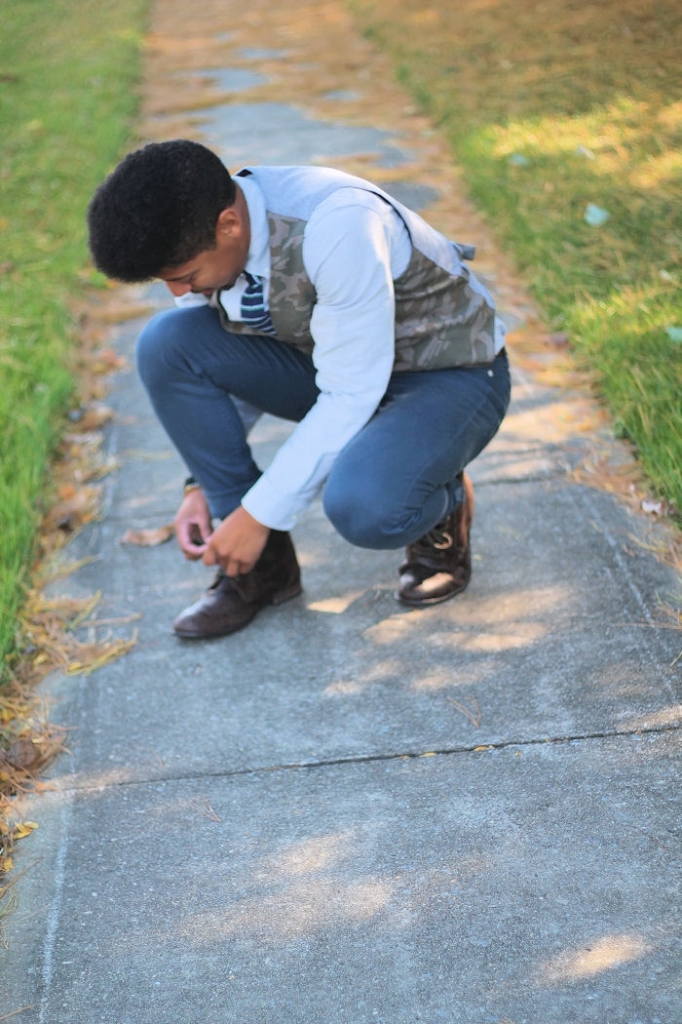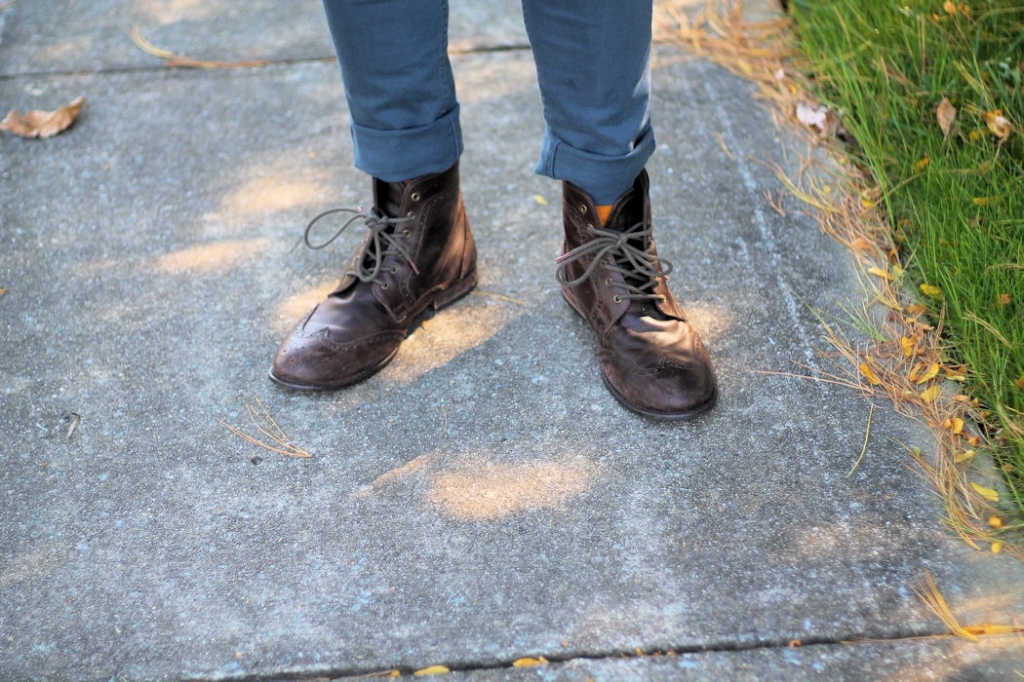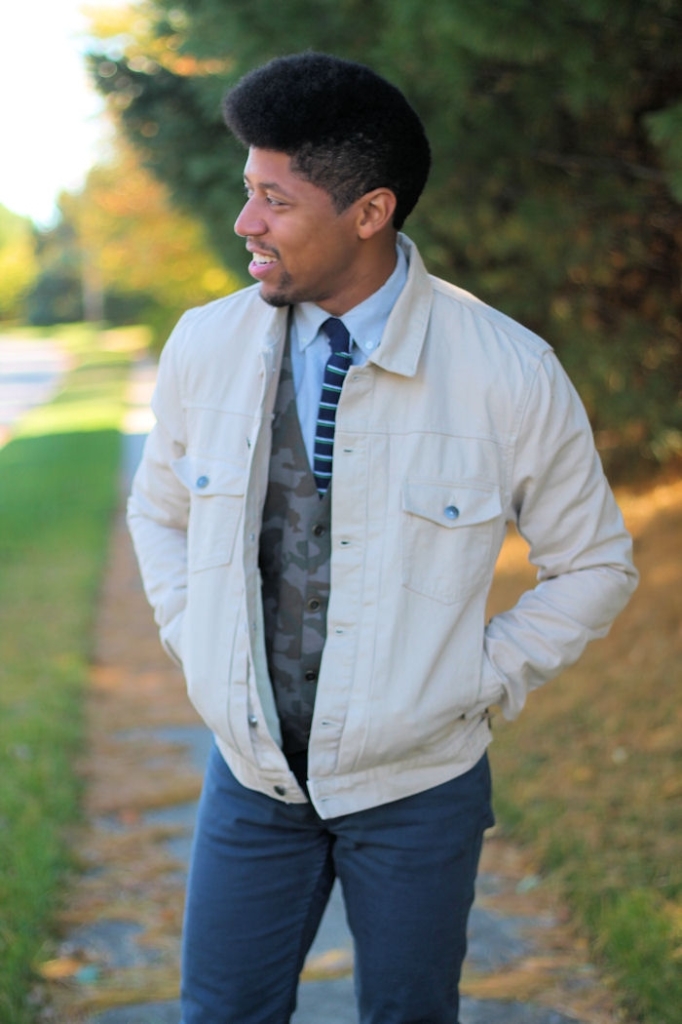 Jacket: H&M | Camo Vest: Forever21 | Oxford Button-Down |
Skinny Jeans: H&M | Wingtip Boots: Studio Ink | Necktie: Nordstrom
For this outfit, my goal was to capture the essence of fall, with as many light weight layers as possible.
I started with my base layer, which was the modern solid color button-down from Gap. I can truthfully say that these shirts are very comfortable and affordable. Mine was purchased on sale for $17 and I have owned it for years. Although I am still in love with this particular shirt, it required more layers.
So, I threw on this camo tailored vest from Forever21. Originally purchased for $25, this vest is now a lot cheaper than its original price. Similar to the vest, this khaki jacket was also purchased for $25. I stumbled across this jacket on a H&M sale rack and quickly ran to the check out cash register. It's very rare that you will find a nice thick khaki jacket for under $30. I guess it was truly meant for me.
I finished my outfit with a pair of skinny denim jeans from H&M, a pair of wingtip boots from DSW, and socks from H&M as well. Although these jeans are  a little snug, they look great with a pair boots.
Overall, I was able to pull a few layers together to create a full outfit for an affordable price!
How do you plan to layer your clothes this season? Leave us some comments below.