Have you ever had that day when you looked at the weather outside, opened your closet, and you couldn't find anything to wear outside?
Typically during this time of the year, the weather is transitioning between seasons, with fall giving way to winter. So, Depending on your geographical location, you may experience normal or unusual weather patterns.
For those of us living in the North East, the weather has been very unpredictable lately. Average temperatures have been fluctuating between 40 and 70 degrees, which puts a damper on anyone that intended on wearing their newly purchased clothes. Honestly, a little inclement weather never hurt anyone, especially if you know how to adjust your wardrobe for the seasonal changes.
For this week's individual style feature, we have the pleasure of introducing our new friend Darrien. Below, Darrien shows us how to dress for one of those surprising days outside.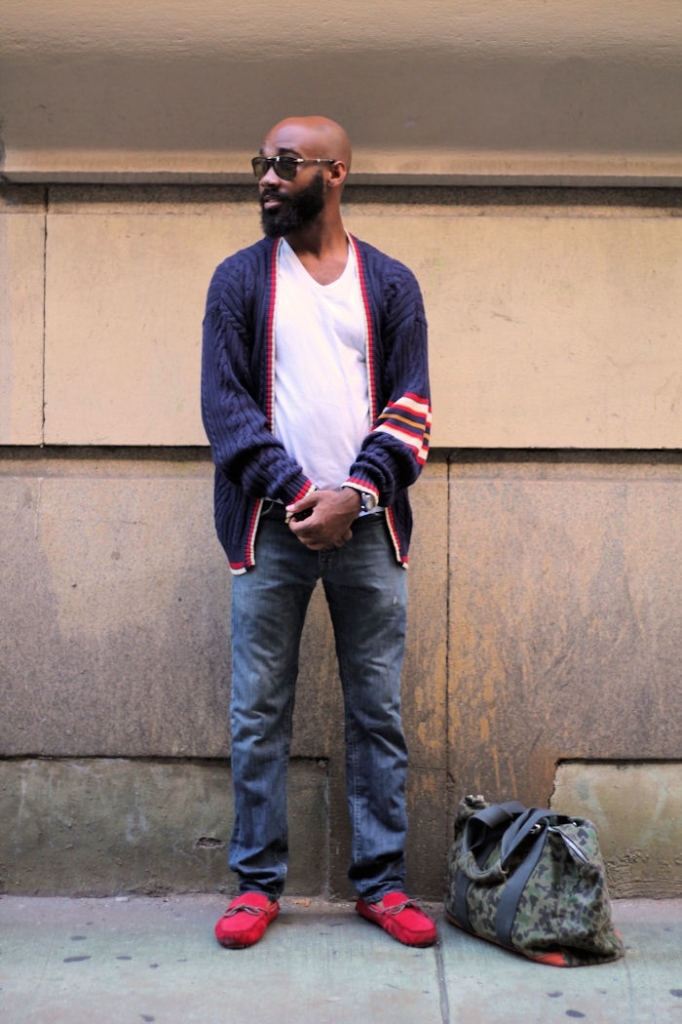 Suppose you were in a hurry for work and didn't take time to look at the weather today. Any other time, the temperature would be in mid 60s and you wouldn't mind wearing a short sleeved shirt to the car. However, today is not your lucky day. It's actually 45 degrees outside and the wind is beginning to pick up. Now, not only are you late but you may catch a cold this week. Remember, just because it was warm yesterday and it's sunny today, doesn't mean that you can walk around like an invincible soldier.
If you  were ever stuck in a similar situation, always pack a few extra layers. You should never go anywhere without a cardigan, sweater, or jacket, especially during this season. Honestly, what's the worst that can happen?If the sun decides to come back out, just take off a layer or two.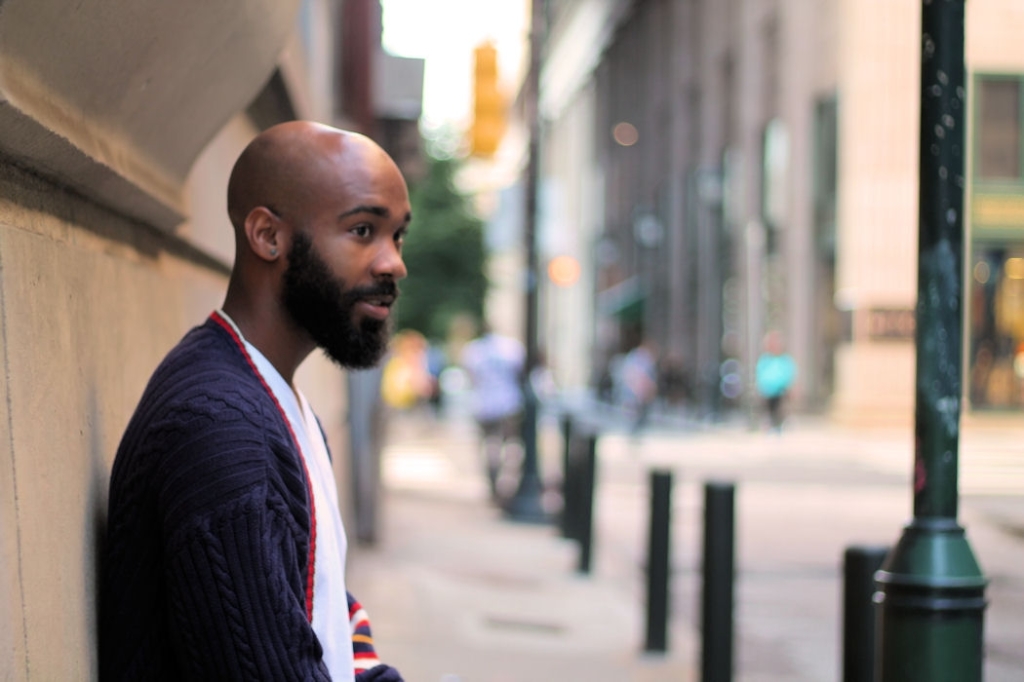 "I would wear this outfit on a day when I'm drinking something chill. Not too hot but just enough for the sun and a cool breeze." -Darrien
For a man that defines his personal style as "Urban Chic," Darrien has no problem throwing on his favorite thrifted cardigan, white v-neck, and denim jeans.
Thick, navy, and authentic, Darrien's cardigan is the perfect layering option for those unpredictable weather days. What happens if it gets a little warm outside? Oh, we have a simple solution to that problem. Darrien can take off his cardigan, tie it around his waist, and hit the streets. Remember, the 90s are back too!
Just in case you forgot, cardigans re-emerged back in men's fashion almost seven years ago and have taken precedence over other sweaters.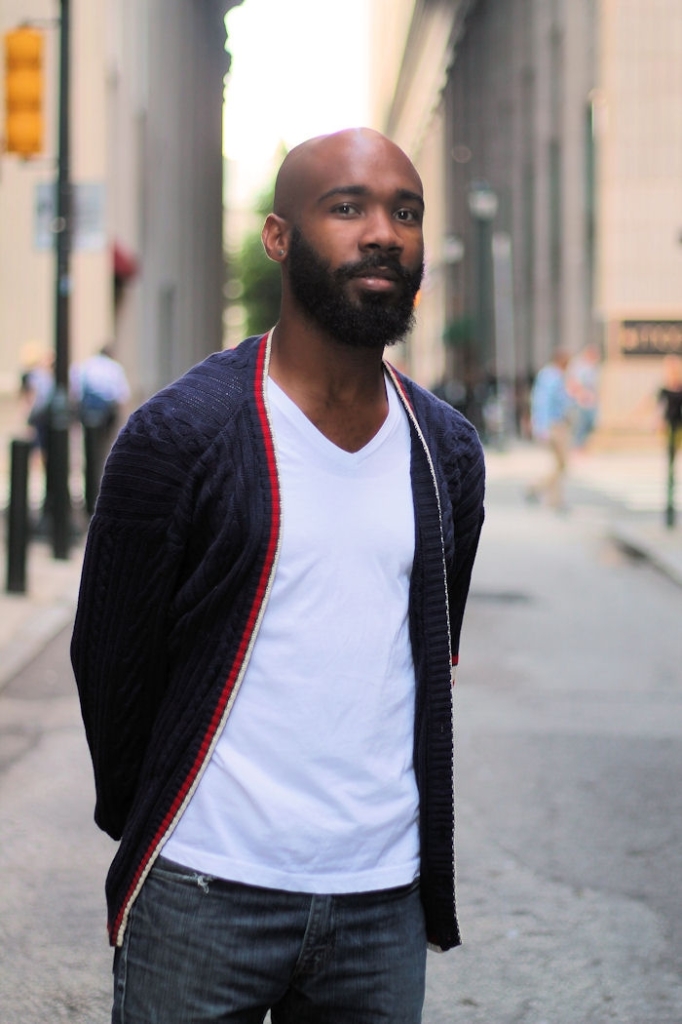 Cardigan: Thrifted | Shirt: Duke & Winston | Denim Jeans: Levis |
Shoes: Cole Hann | Sunglasses: Persol
Remember, November will be here next week. So make sure you check the weather before you go outside!
Also, go follow Darrien on Instagram @LamontDnyce.