"Summer afternoon—summer afternoon; to me those have always been the two most beautiful words in the English language." -Henry James
As we imagine the warmest season of the year, the thought of bright colors, sunshine, and flowers usually come to mind. For this reason, the true essence of Summer has been the key to many fashion trends for us to explore.
One specific trend that has remained consistent throughout time are floral prints. A fashion trend that originally bloomed from the Spring and Summer seasons, floral prints have caught the attention of many women that wish to enhance their wardrobe. With over a thousand plant species to select from, floral prints have maintained its position in the fashion industry for a long time.
From tulips to roses, floral prints can be easily combined with any outfit. Here, Jamillia Kamara shows us how to dress down a rose print blazer in this week's "Street Style" feature.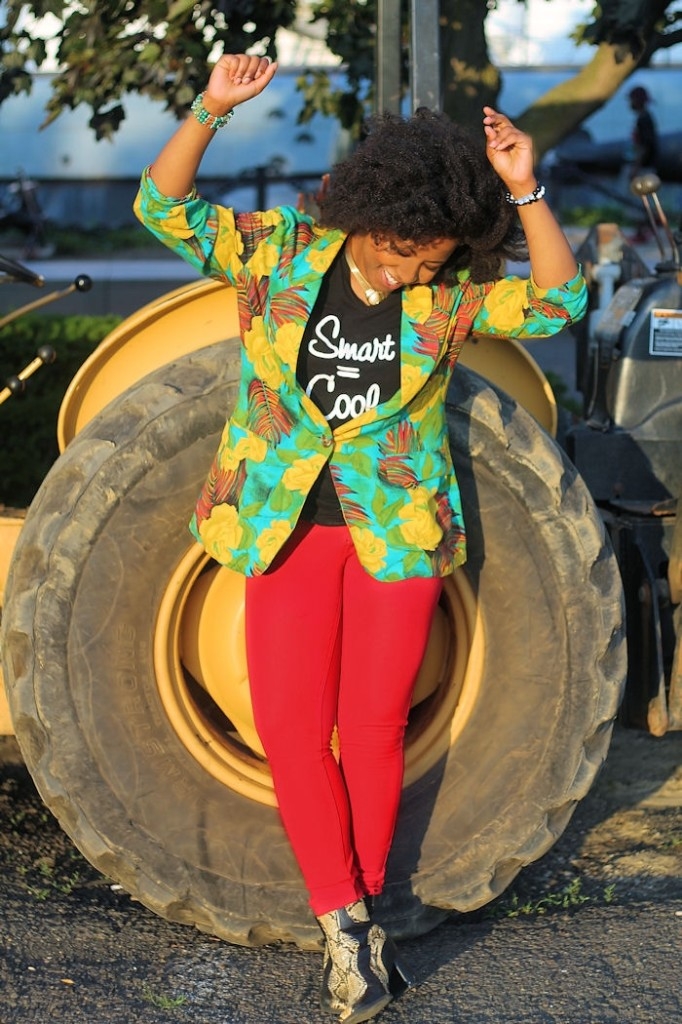 A trend that was originally created many years ago, floral prints have been revamped into the new fashion statement for our generation. As an example, floral prints have taken over retail stores with skirts, shirts, swimsuits, purses, scarves, and pumps.  Even better, let's not forget about those floral print blazers! These jackets are fun and can be easily incorporated with any look.
In this particular case, Jamillia has worn her floral print blazer with a black t-shirt, red pants, and snake skin boots.
We have never seen snake skin boots look so good, especially a pair worn with a fire engine red pants. Jamillia states, "I love my snake skin boots! I mean, look at them! They are outrageously shaped and far too exquisite to miss. I took a chance pairing them with my rose covered blazer, but the black and nude color palate makes them work." -Jamillia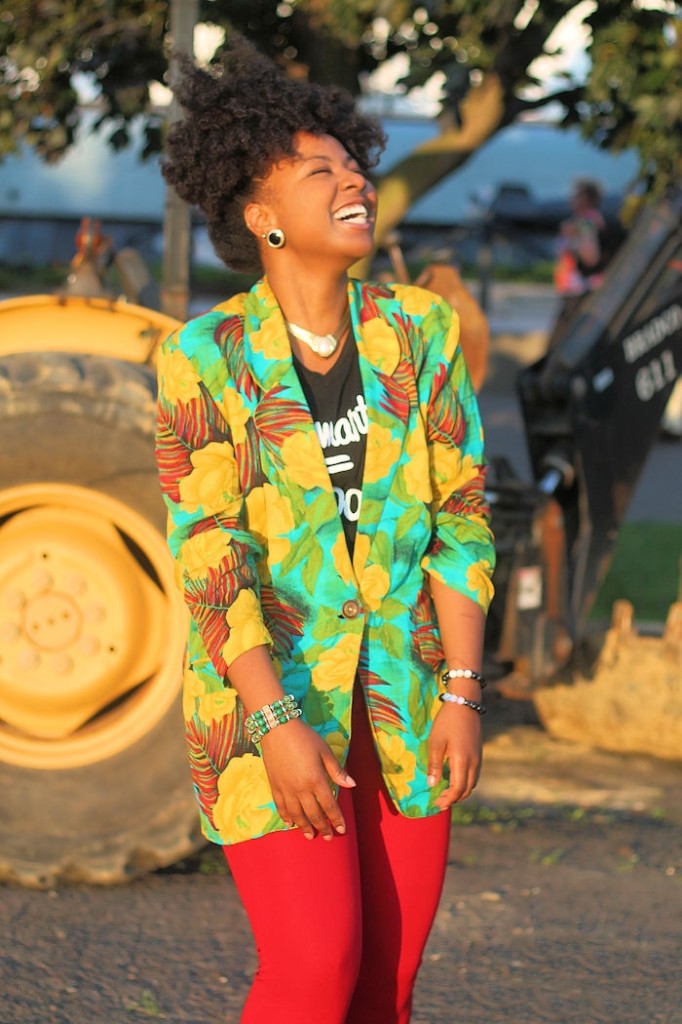 As mentioned above, Jamillia paired her floral print blazer with a t-shirt. Now, this is not just any shirt, but a "Smart is Cool" t-shirt that represents empowerment within the urban community.
What exactly does Smart is Cool mean? Smart is Cool or Smart=Cool Smart = Cool is a social organization that was founded by Jamillia for her native city, Philadelphia. According to their website, "Our mission is to redefine the culture of achievement in under served communities by providing high value educational experiences to a city near you. Our vision is for an entire generation to grow up embracing their strengths and cultivating them into proactive, purpose driven lives. Hence, our slogan: Smart Is Cool. Embrace It. Cultivate It."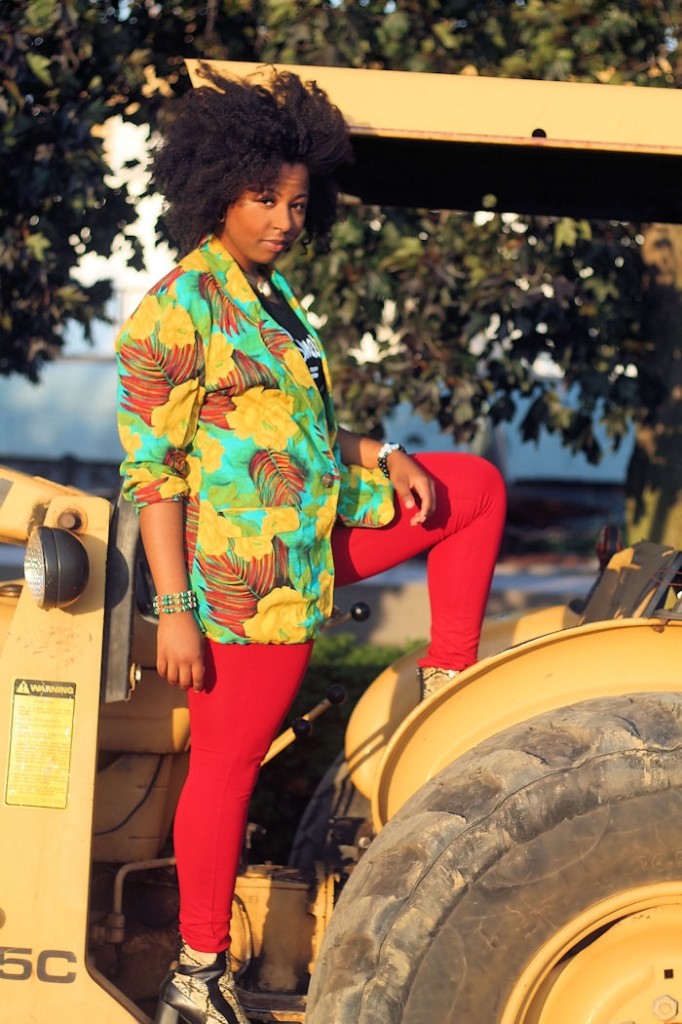 "That rose covered blazer is a personal favorite. I spotted it at a local Salvation Army and actually creepily stalked the lady who initially grabbed it. When she changed her mind and placed it back on the rack, I tip toed over there and nonchalantly placed it in my cart before smoothly rolling away. I was cracking up in my head!" -Jamillia
We love how Jamillia was able to look stylish and chic for an inexpensive price! The blazer and boots were great finds at the Salvation army, while the pants were purchased from H&M.
Show Jamillia some love and follow her on Instagram @_SmartisCool. If you are interested in a shirt, head over to smartiscool.org.