It's that time of the year again, back to school! In a couple of weeks, those big yellow school buses will be up and running, school supplies will be out of stock, and the freshman class of 2018 will will arrive on campus.
Even with all those great experiences, we are still experiencing summer. Before we put away our shorts and sandals, lets take a look at an outfit put together by a college senior.  If you are an avid reader of UnregisteredStyle.com, then you are no stranger to our friend Byron!
Today, Byron is back again with a new casual look. This time, Byron shows us how he incorporates his favorite accessory with a denim shirt and pair of khaki shorts.
In fact, this is just not any accessory, but a five panel hat with paisley detailing. Check out his full outfit below.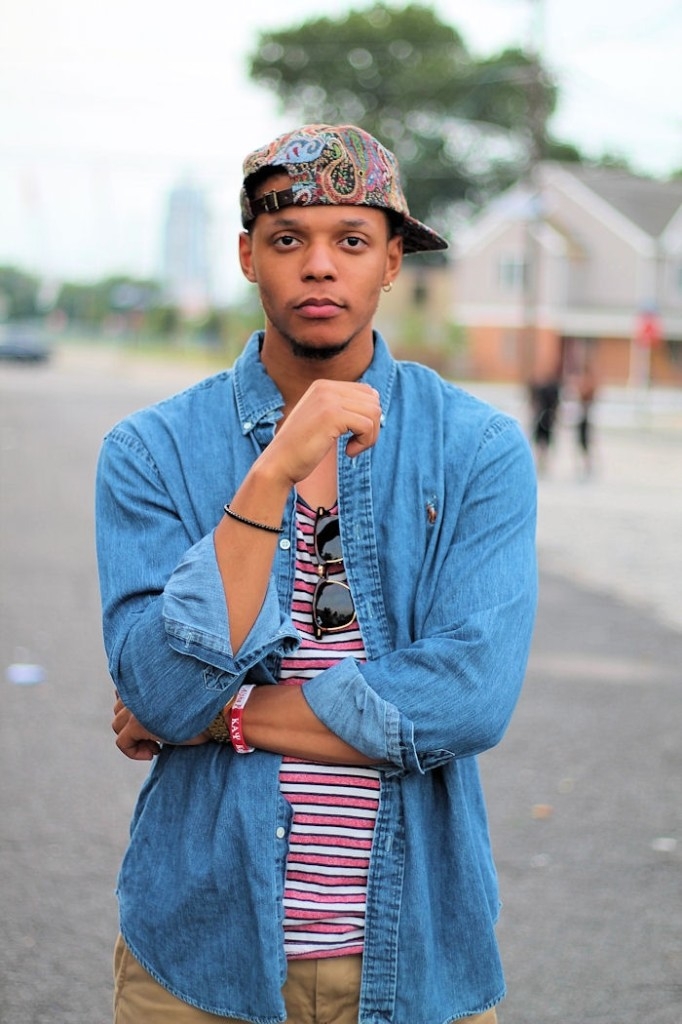 If you have a great sense of style, baseball caps can be worn to complete any look. In the last two years, baseball caps have become the key accessory trend for both men and women. Traditionally, you wouldn't  expect to see a baseball cap being worn during New York Fashion Week. However, baseball caps have breached mainstream fashion and have gained popularity with the most elite retail stores.
Let's take it a step further. This season, we saw the emergence of floral prints. As discussed in previous posts, floral prints have taken over many accessories, including baseball caps.
In Byron's case, he is wearing a paisley print baseball cap from Urban Outfitters. This trendy accessory adds a variation of color to Byron's overall look. He states, "I like the denim button up and the paisley hat together. It's kind of a vintage look and color scheme mix well together."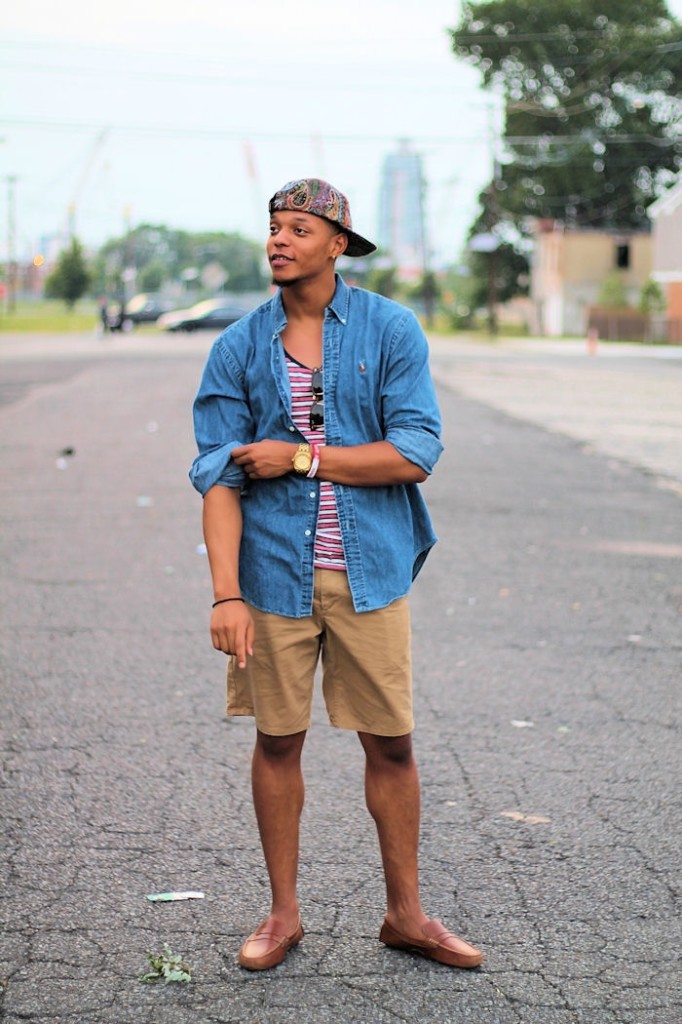 " The summer layering always gives a nice blend of style. I did that with a tank top and denim button up." -Byron
As mentioned above, Byron went for a very casual look to be comfortable and cool for the day. For starters, he paired his striped tank top with a light weight, denim shirt. The denim shirt is perfect for summer layering. Remember, if it gets too hot outside, Byron can always take of the denim shirt and just wear the tank top. Suppose it get s a little chilly later, Byron can put the denim shirt back on to stay warm.
Byron finishes off his look with a crisp pair of khaki shorts and leather loafers. Originally, Byron was going to wear sneakers but wanted to show a little ankle.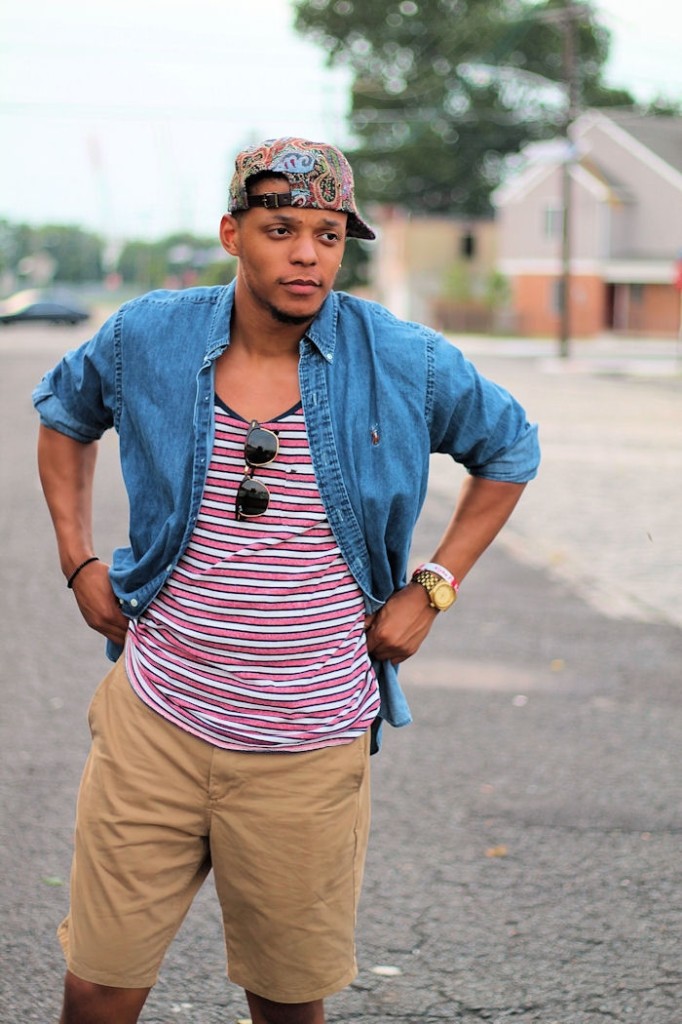 Hat: Urban Outfitters | Denim Shirt: Ralph Lauren | Tank Top: Urban Outfitters | Shorts: Gap | Sunglasses: Nordstrom
Be sure to show Byron some love before he starts school in a couple of weeks. Check him out on Instagram @Kommissioner_6.