For this week's FEATURE FRIDAY post, we have a fan submission all the way from Boston!
Check out the outfit submitted by Ms. Nyaa Simone who is @nyaa_simone17 on Instagram, is showing us one of her birthday outfits below.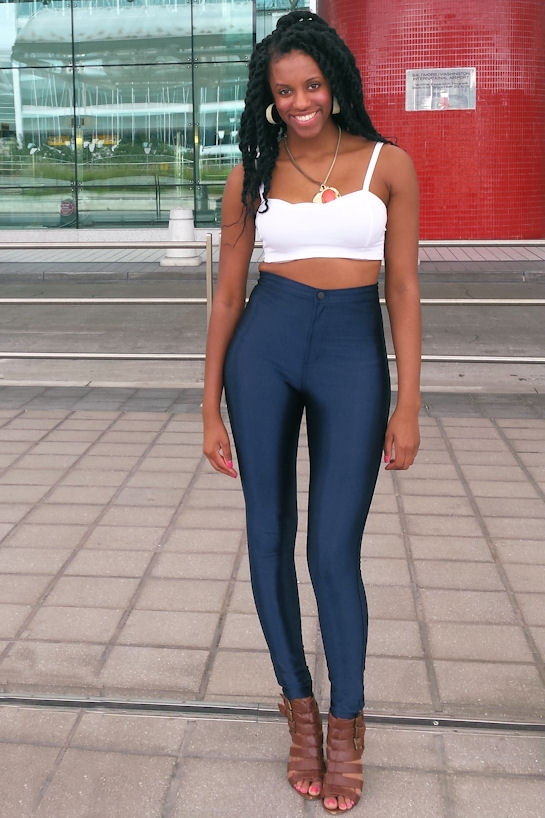 Top: Urban Outfitters | Leggings: American Apparel | Jewelry: Forever 21
This summer look definitely shows of Nyaa's great shape! This girl has legs for days. She is wearing a pair of fitted, leggings from American Apparel. These leggings feature a high-waist band for maximum comfort. In addition, these leggings can be worn with almost any outfit!
To stay cool, Nyaa wore a simple, white top from Urban Outfitters with a pair of leather, open toed sandals.
We at the UnregisteredStyle endorse this look and we wanted to wish Nyaa a Happy Birthday! We hope you had a great day!
Be sure to follow Ms. Nyaa Simone on Instagram @nyaa_simone17 .