"Polka-dot has the form of the sun, which is a symbol of the energy of the whole world and our living life, and also the form of the moon, which is calm. Round, soft, colorful, senseless and unknowing. Polka-dots become movement… Polka dots are a way to infinity."-Yayoi Kusama
For this feature, we had the chance to catch up with our neighborhood friend, Rodney.
From the looks of it, this fraternity boy knows a thing or two about fashion and personal style. Not only is Rodney one of the biggest supporters of UnregisteredStyle, he has been featured at least six times since 2013.
Today, our Philadelphia native provides his take  on summer trends. In fact, Rodney demonstrates how to incorporate polka dots with casual attire below.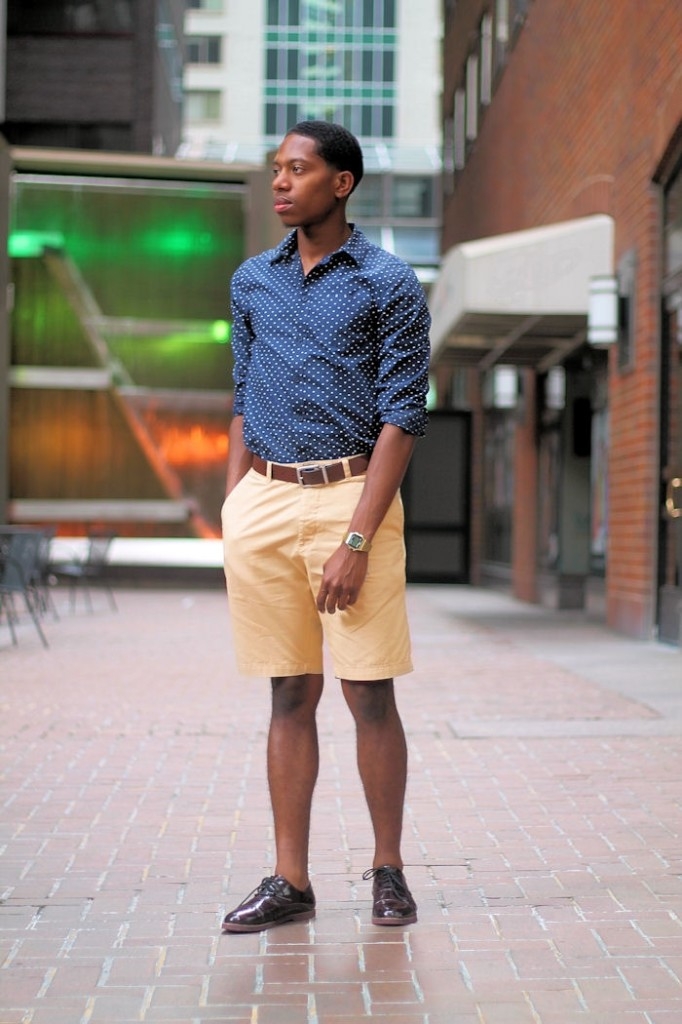 "Today I would define my overall looks as casual. Not quite business casual but definitely causal." -Rodney
It's obvious that the trend this season is prints. Most of the time, we assume that our favorite prints like polka dots are only popular for women. This is not entirely true! Polka dots can be fun for both sexes. Given the right occasion, you can wear polka dots casually or to a nice event. Rodney states, "Don't be intimidated by printed clothing."
Stores like ZARA, TOPMAN, H&M, ASOS, and GAP offer many polka dot printed garments if you are trying to embrace this summer trend.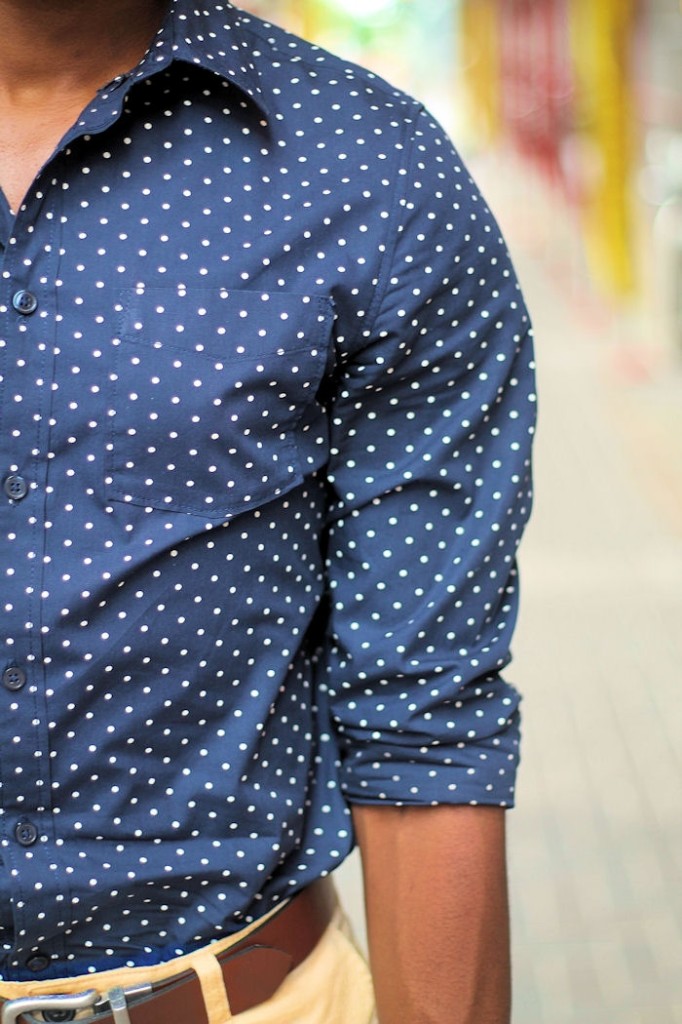 We at the UnregisteredStyle love Rodney's color combination. This look was executed perfectly as the navy and white polka dotted button-down was paired with the yellow shorts.
If you are unfamiliar with the color wheel, use it! The color wheel serves as a great wardrobe tool. Clair Sulmers over at Fashion Bomb Daily create a post that helps dissect the color wheel for you:
1. Colors directly next to each other (i.e. yellow and yellow-orange; yellow and yellow-green; violet and blue-violet, etc.)
2. Colors that form right (90 degree) angles with each other (i.e. yellow and red-orange; blue and violet-red; green and orange, etc.)
3. Colors directly across from each other (i.e. yellow and violet; blue and orange; red and green, etc.)
4. Colors that form a T (i.e. blue, orange, and violet-red; yellow, violet, and red-orange; yellow, blue-green, and red-orange, etc.)
5. Colors that form an X (i.e. blue, orange, violet-red, and yellow, violet, blue-green, and red-orange, etc.)
In this particular case, mixing and matching blue and yellow worked well for Rodney!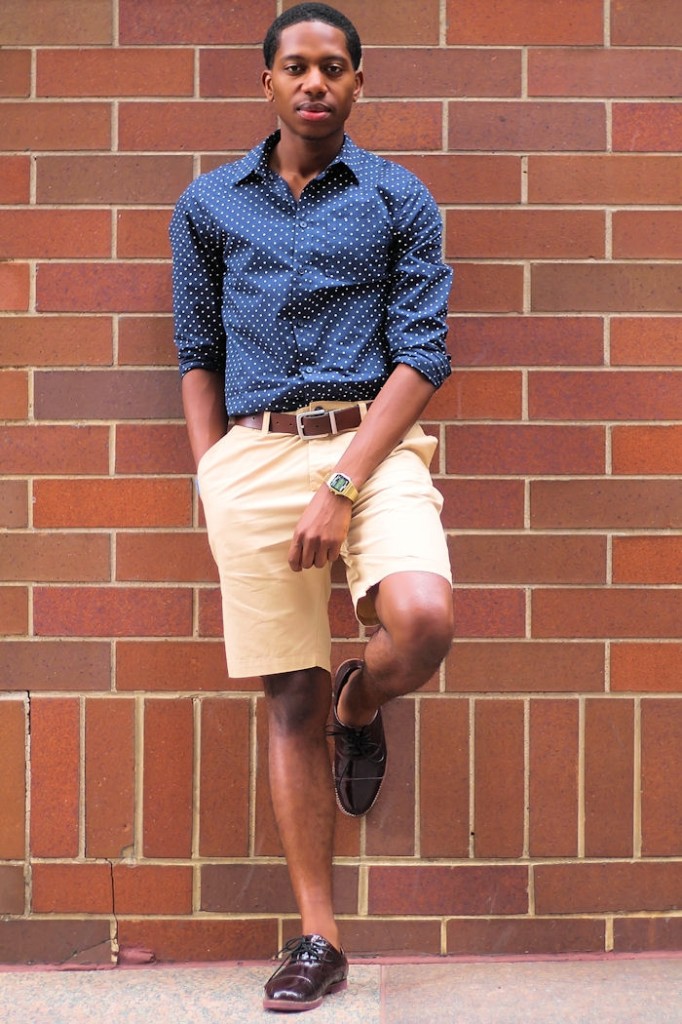 To finish off this look, Rodney threw on his favorite pair of leather shoes from Urban Outfitters. At just $25, these shoes are perfect for summer.
Show Rodney some love and follow him on Instagram @rah2smoove.