"Never use the word "cheap". Today everybody can look chic in inexpensive clothes (the rich buy them too). There is good clothing design on every level today. You can be the chicest thing in the world in a T-shirt and jeans — it's up to you." -Karl Lagerfeld 
Now, who said a tank top and a pair of high-waisted denim shorts can't be chic and trendy? If you were ever on a real budget, you could combine some of the most common items in your closet and create a great outfit. For instance, a simple shirt and pair of pants can be paired together to create a simple, yet trendy look. Throw in a nice pair of heels and you have a very stylish outfit!
When it comes to finding your best look for an affordable price, who else to turn to other than our homegirl Alexis. Last time we caught up with her, she showed us how to add a pop of color to a black blazer and heels.
Today, Alexis is ready to take on the summer heat waves with her favorite pair of high-waisted denim shorts, tank top, and lace up construction heels.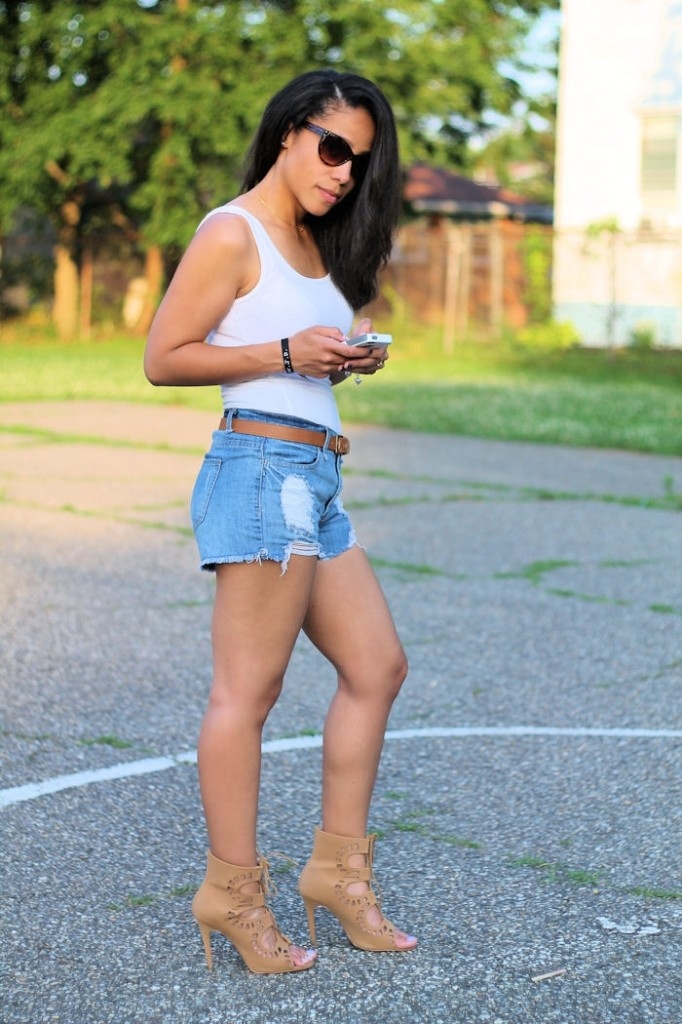 "This outfit fits my casual standard. It's fashionable, comfortable and affordable." -Alexis
Could you imagine walking around in a long-sleeved t-shirt and pair of dark washed denim jeans in 92 degree weather? Well, that's why summer fashion was invented. Its the only season out there year where a girl can make a fashion statement out of a bikini top and denim shorts. Okay, that was taking it a bit far but a simple outfit can create some of the best looks.
For many of us, less is sometimes not the best option. If you are accustomed to wearing fancy blazers and and printed pants, it may be difficult for you to find a summer look.  If your back is pinned up against the wall, you have one or two options. First, wear those heavy layers and sweat to death. Second, you could try to take practical garments and adding statement pieces. For instance, you should try  pairing a t-shirt with a plaid shirt tied around your waist, or combine a crop top with a boyfriend jeans and pointed toe pumps.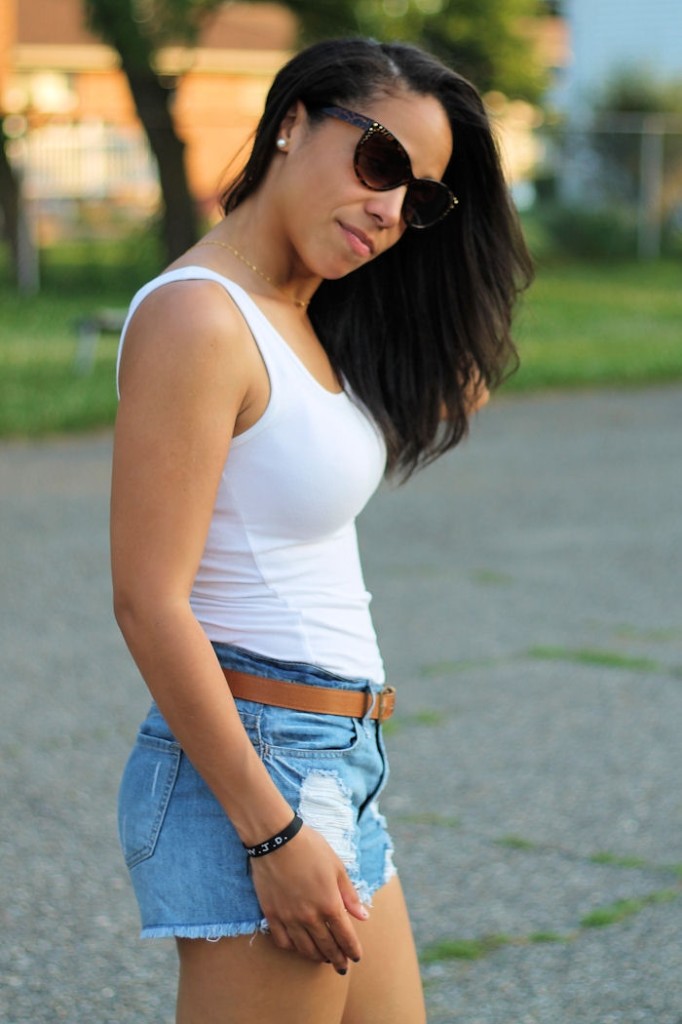 "I love the shoes! I'm a big fan of heels and this heel is both comfortable and chic. The lace up construction makes the shoe stand out from a lot of other shoes." -Alexis
Alexis is not a fan of the heat and has no problem with wearing less clothes to stay cool. Her look was thrown together randomely as she searched for something comfortable to wear outside.  Furthermore, our friend Alexis is known for enhancing her outfit with a statement piece. In this particular case, Alexis elevated her tank top and denim shorts by throwing on her favorite pair of lace up heels.
If you have been living under  a rock for the past two months, you should know the importance of owning a pair of lace up heels. Why should I invest in a pair? This sexy footwear is not only the must have shoe of the summer, but they are very versatile. Meaning that they an be worn with a variety of items, ranging from skinny jeans to peplum skirts. Don't forget to purchase a pair or two while supplies last!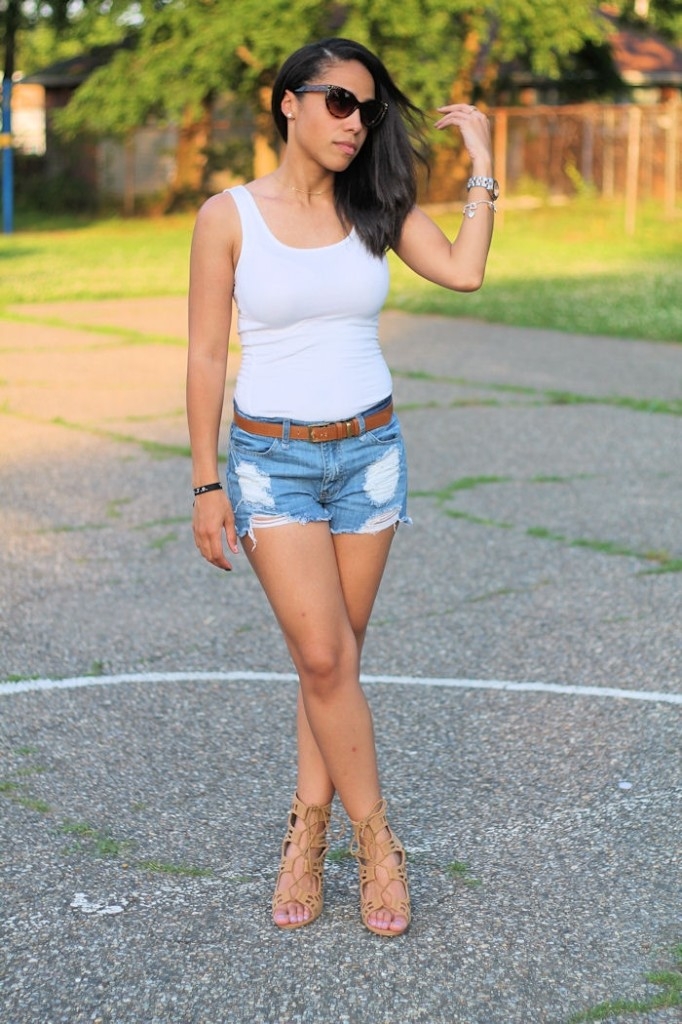 Tank Top: Target | High waisted shorts: Forever 21 | Heels: Burlington Coat Factory.
We recommend that you take this opportunity to start appreciating some of the more practical items in your closet. Remember, you can look like a million bucks too with with the right t-shirt, shorts, and statement piece.
Feel free to show Alexis some love and follow her on Instagram @Lex_h.