For this feature, we would like to introduce another new face to UnregisteredStyle, Trell Thomas. Mr. Thomas is a twenty-seven year old public relations professional, living in the big apple.
Within the public relations field, Trell is required to interact with coworkers, clients, and other business personal beyond the parameters of his office. As a result, Trell's personal style plays a very influential role in his career.
Both inside and outside of the workplace, Trell makes the following statement to describe his personal style, "I would define my style as "preppy cool" I like mixing trends and eras of clothing. I love the idea of bringing something new age and pairing it with something old."
Below, Trell shows us how to wear a After 5 outfit that can be worn on one of those dress down days to work.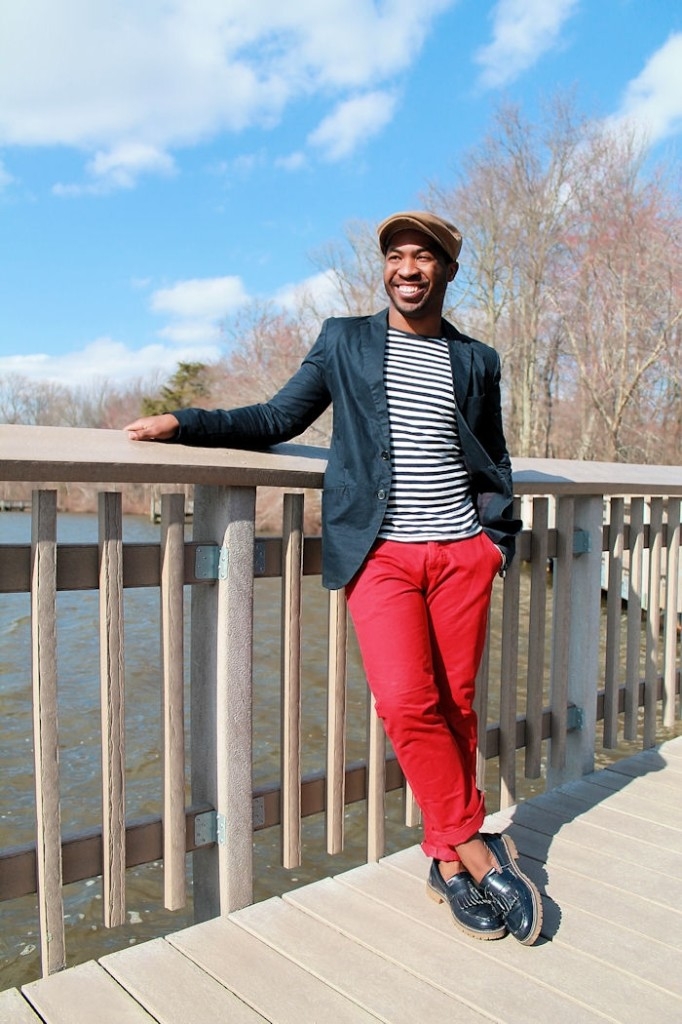 The typical New Yorker works forty to eighty hours per week in an office building. Like Trell, some of those hard working professionals generally do not leave the office until the early evening hours, just in time to attend the first round of events for the night.
We at the UnregisteredStyle suggest wearing clothing that can be worn to and from work. That means, if you want to wear a nice pair of khakis to work, expect to wear them out as well. We doubt you will have enough time to go home an get changed.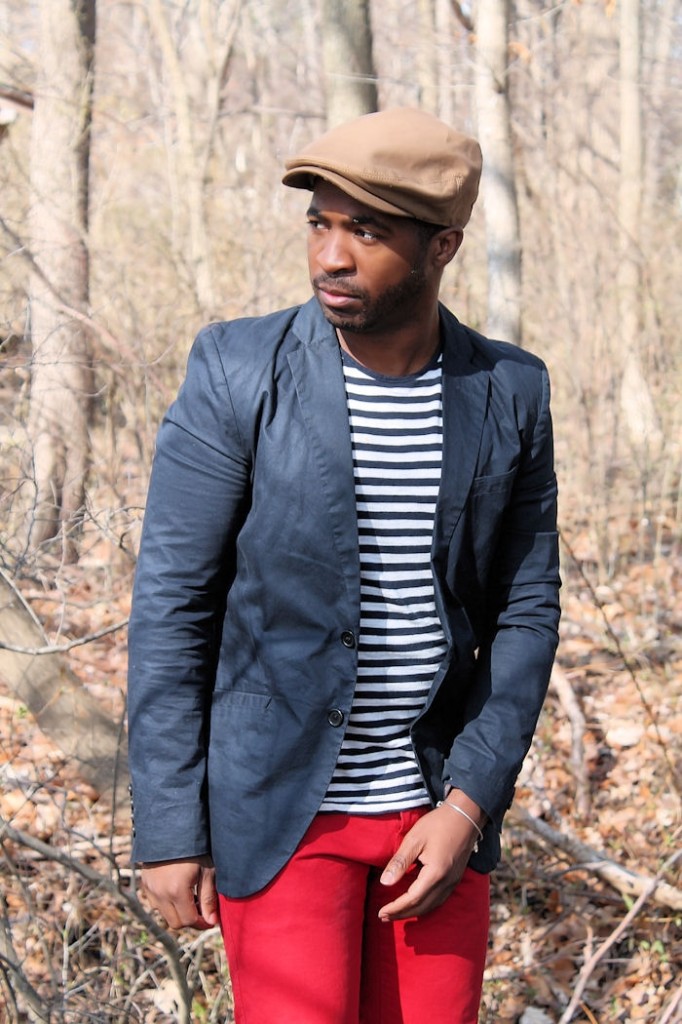 " The red pants stand out the most to me. They are a bolder piece of the outfit. " -Trell
Monday through Thursday, employees are expected to wear a button-down, tie, and slacks. However, most businesses have "Dress Down Fridays," where you can get away with wearing more casual outfits to work. For Trell,  his outfit would make a perfect impression in the office.
For starters, the most eye catching garment within Trell's outfit are his red pants. When worn correctly, red pants are very visually appealing to the eye. Since the color is so bold, you will catch anyone's attention in the office.
Second, Trell took business casual to the next level by pairing his t-shirt with a tailored blazer. Remember, you can dress up any outfit with a blazer. Blazers are perfect for covering up those minor imperfections we notice within our own upper bodies and still add a level of professionalism to any outfit.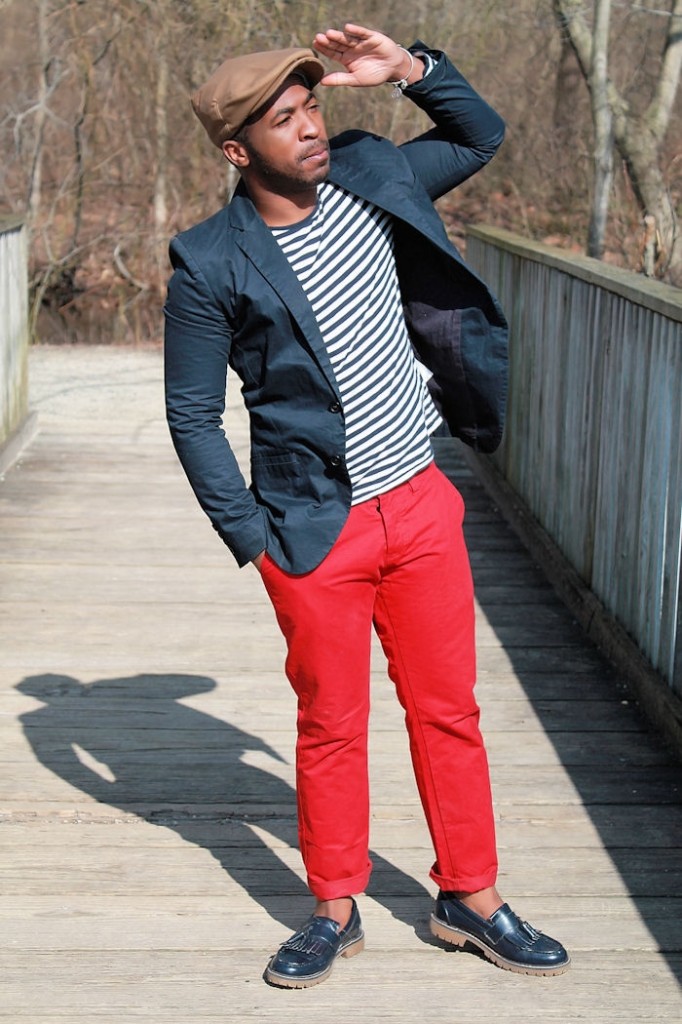 Overall, we love Trell's outfit! Combining the navy and white striped shirt, navy blazer, red pants, and blue boat shoes are giving us an entire nautical theme. Trell looks ready to leave New York, hop on a boat, and sail away in the ocean.
For more looks and inspirational quotes from Mr. Thomas, head over to his Instagram @TrellWorld .