"Style is knowing who you are, what you want to say, and not giving a damn" -Orson Welles
From the suburbs to the city, Maggie doesn't miss a beat in terms of her fashion sense. Originally from Pennsylvania, this new Harlem resident shows us here at Unregistered Style, that her look cannot be put in a box. Maggie is dressed in printed leggings, brown suede heeled boots, a high school monogrammed sweater coupled with a green leather jacket. She manages to give us 70s chic with the multitude of patterns and vintage sweater, while still staying present with the suede chunky heel and leggings.
Check out Maggie's outfit below.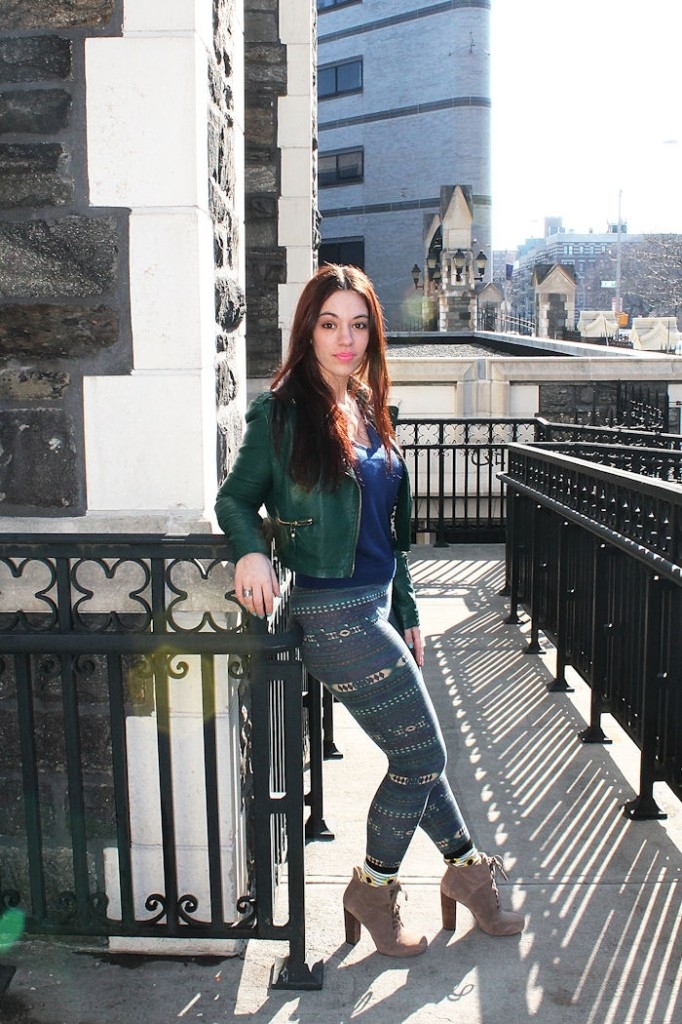 When asked how she defines her style, Maggie had this to share with our readers, "It would be impossible for me to choose one adjective to describe my style, because I think I have a wide range of looks depending on my mood, where I'm going, etc. My best description would be a bit of hippie chic."
The sunflower socks certainly support this vision.
Maggie's outfit is perfect for Mother Nature, who just can't seem to make up her mind as to whether it's winter or spring! Luckily, whether it's cold or hot outside, Maggie is ready for whatever adventure awaits her, be it a museum, happy hour date, or a show.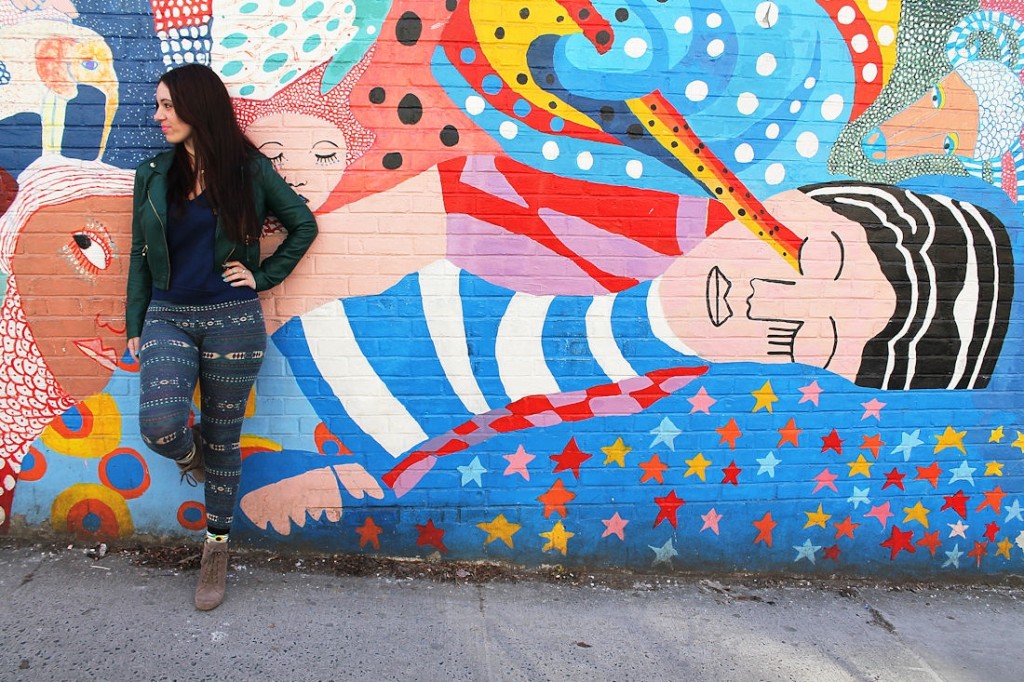 You may ask yourself, how can I get an outfit like that? When asked about her inspiration, Maggie had this to say, "Some of my favorite pieces were purchased from the thrift store. You can find great, original pieces and have them tailored to fit you perfectly."
The best part is, no one at the party will be wearing the same outfit as you!
"I usually pick one piece that I want to wear and build my outfit around that. In this case, I had this dope pair of pants and kept the rest of my outfit relatively simple to draw the attention to my pants."
We think the pants are dope as well, Maggie.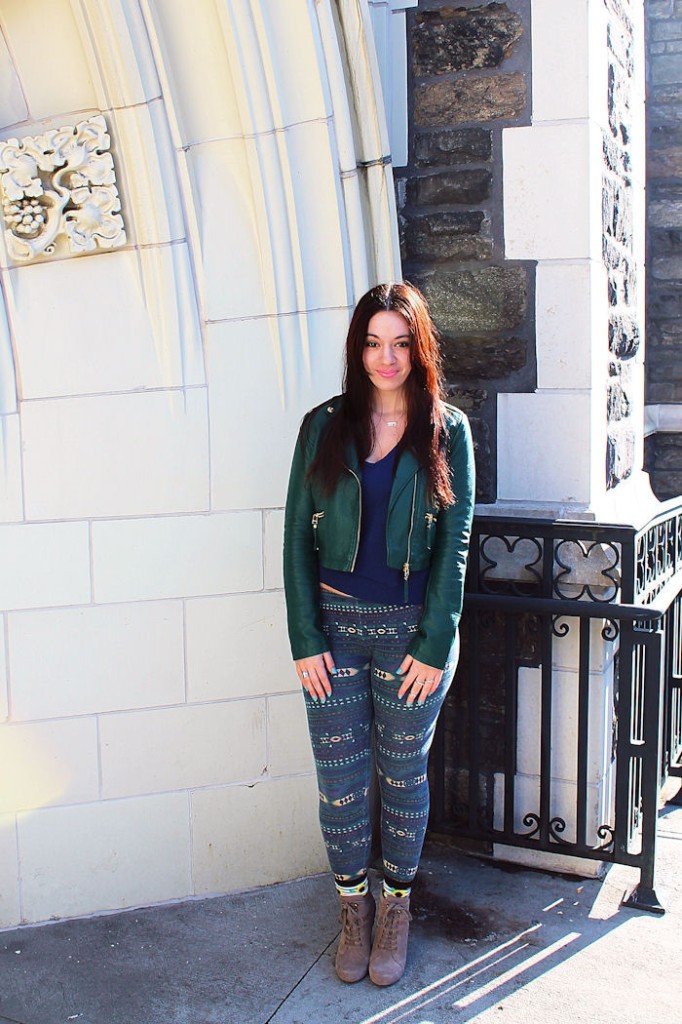 Maggie purchased her amazing outfit from a variety of places. The pants were bought at a little shop in Italy, outside of Milan.
"The sweater was a great thrift store find, with my high school logo on it. The jacket is from a boutique in upstate Pennsylvania and my boots are Nine West." -Maggie
For more looks from Maggie, head over to her Instagram @MAG_alicious !