Today, we had the opportunity to meet up with the founder of SAYC Clothing, Steve Smothers. The "Steve Allen Yacht Club" or SAYC provides a nautical lifestyle and a series of high quality products for customers through an online retail website. They offer a variety of tees and other apparel for men, women, and children.
"The main thing that sets us apart from other brands is our originality. One thing that we preach to our team members and creative team is to be original with everything you do, and that reflects in our apparel." -Steve
If you examine the items offered on their website, sayc.spreadshirt.com, SAYC Clothing provides original graphics for  any consumer wanting comfortable clothing for the spring and summer seasons.
Below, we have some pictures of Steve wearing his SAYC merchandise at his neighborhood lake.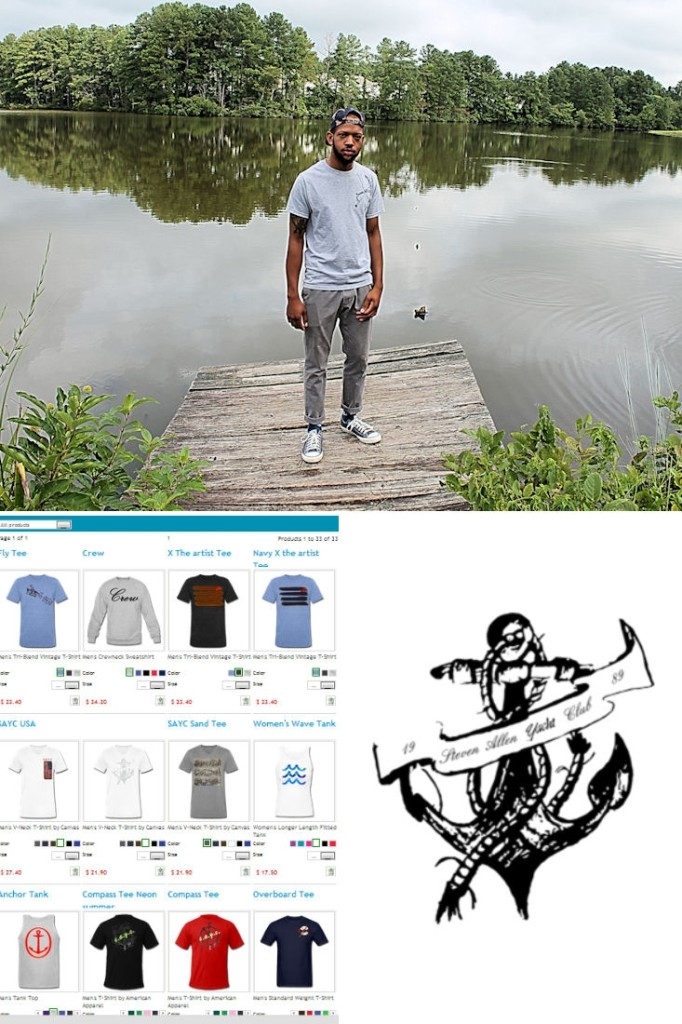 Before SAYC Clothing began selling merchandise online, it began as a small vision from two aspiring entrepreneurs three years ago. During a personal conversation about style and creativity, Steve and his now co-founder of SAYC Clothing, Ryan Lee, brainstormed an ideal clothing line. The two men dreamed of a clothing brand that provided youthful consumers with different style in comparison to clothes that were currently on the market.
According to Steve, the name behind SAYC Clothing tells a story. As mentioned above, SAYC Clothing stands for Steve Allen Yacht Club. The "Steve Allen" is derived from his first and middle name, while the "Yacht Club" tells a fictional story creator by the founders. Steve explains, "From there we created an elaborate story of a yacht captain lost at sea, through our clothing we illustrate the story we put together."