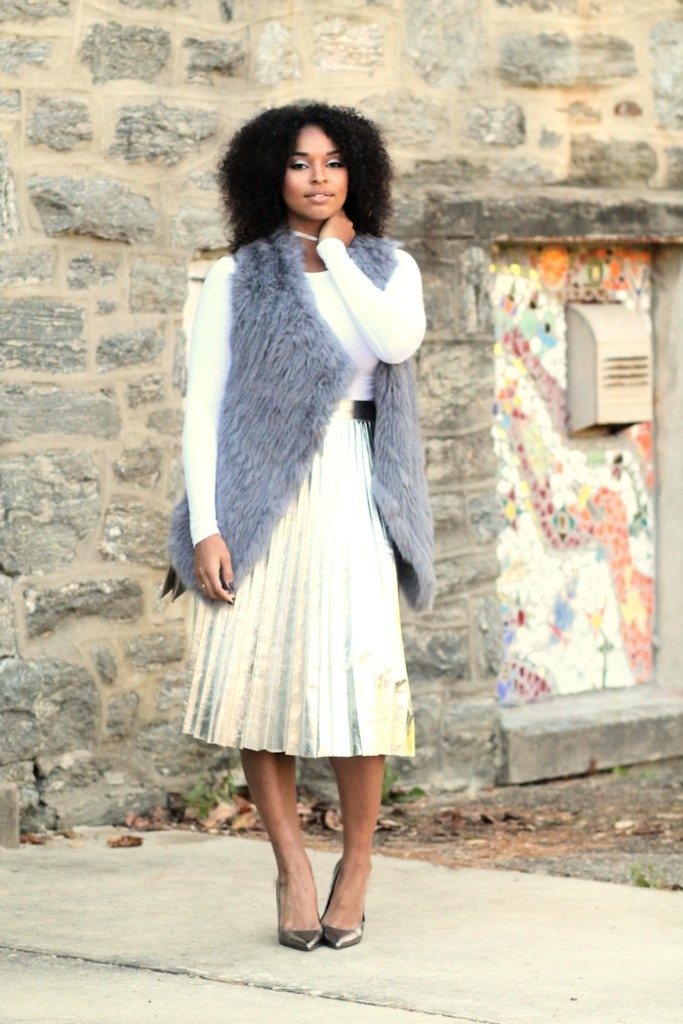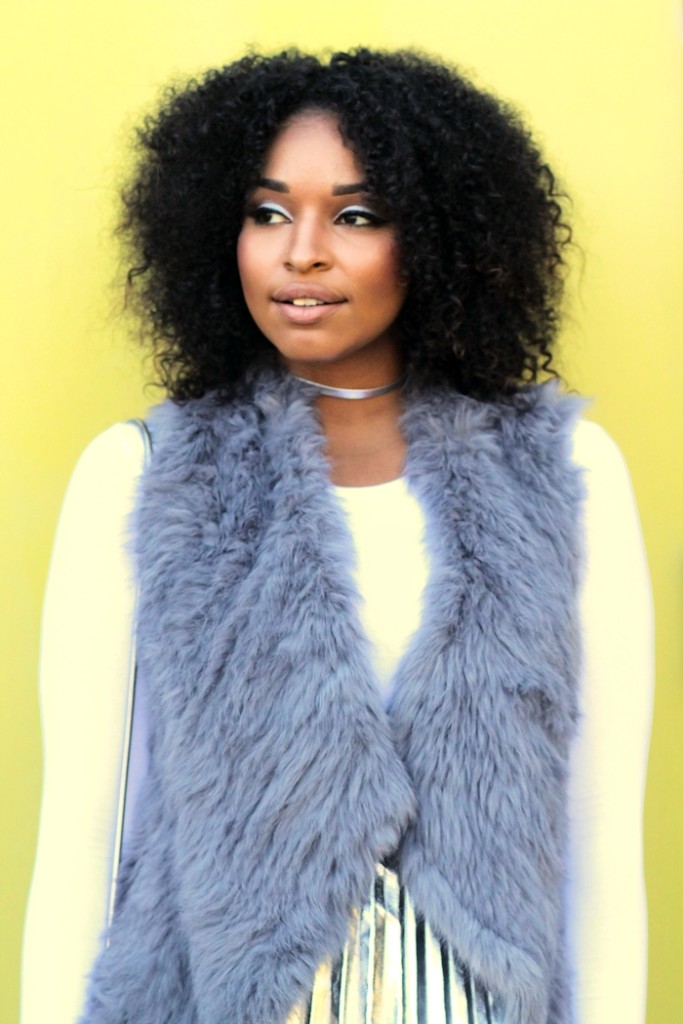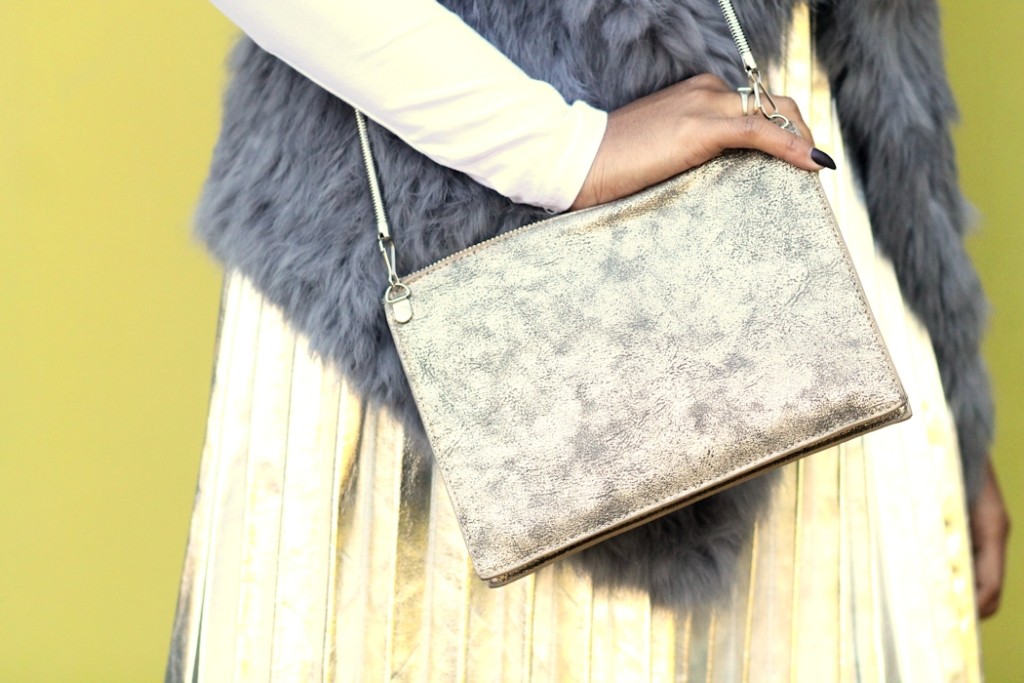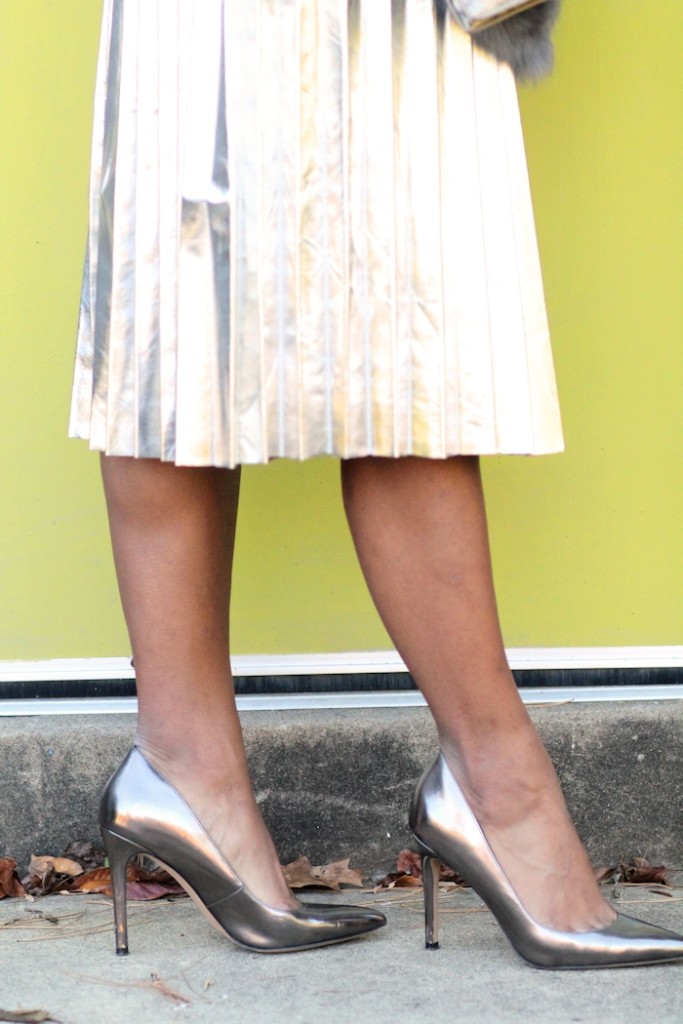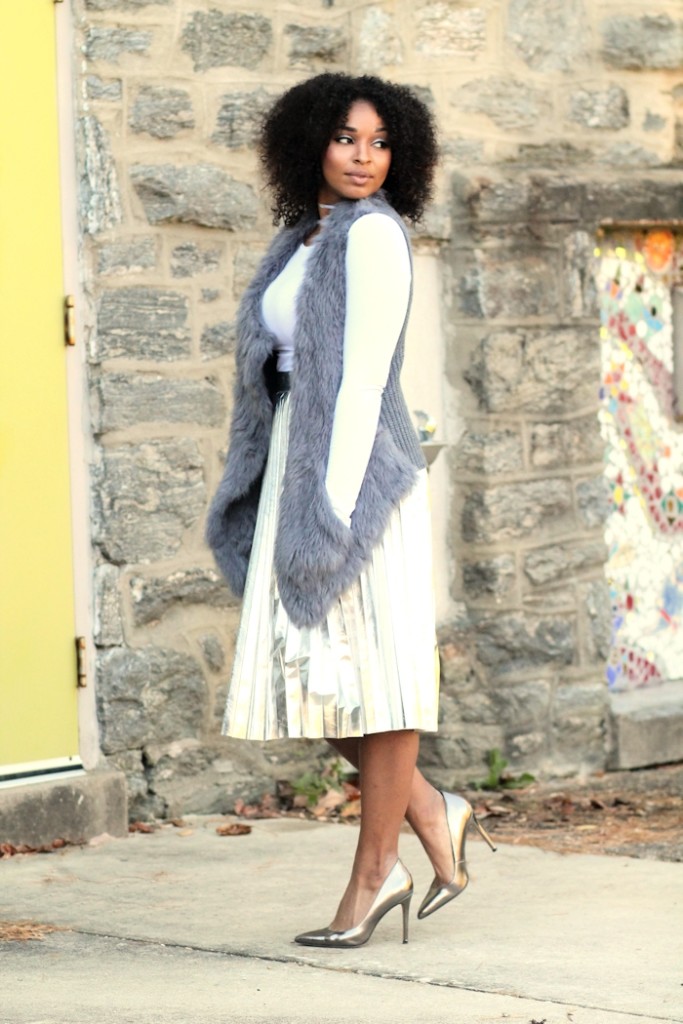 Skirt: Zara |
Fur Vest: Cashmere |
Top: H&M |
Heels: Dolce Vita Porsha |
Faux Leather Choker: Missguided
From sequins to sparkly dresses, metallic pieces are perfect when trying to add some brightness to your wardrobe.
Today, our favorite wardrobe stylist, Dyandra Raye adds a little shine to her outfit. Her metallic pleated skirt was dressed down with a solid color, long sleeve top. She further styles her look with a grey fur vest, which serves as a coat and statement piece at the same time.
When it comes to mid-length skirts, heels are the perfect option. For this particular outfit, Dyandra Raye finishes off her outfit with a pair of pewter birthday heels. They are definitely a great look!
So, how do you feel about metallics? Feel free to share with us in the comment section below?
Thanks for reading!