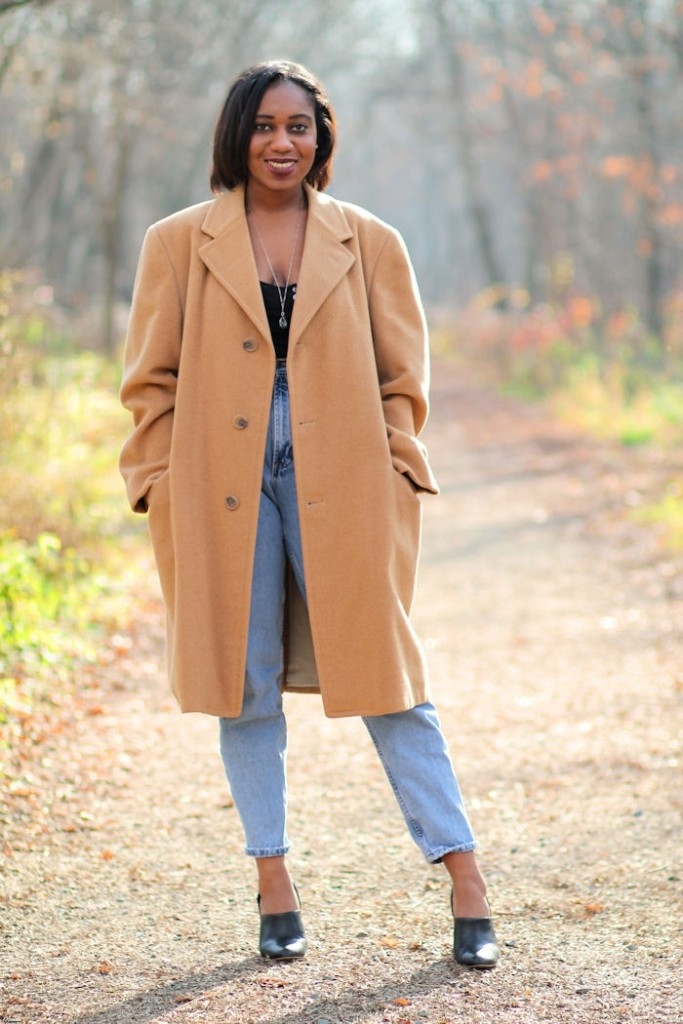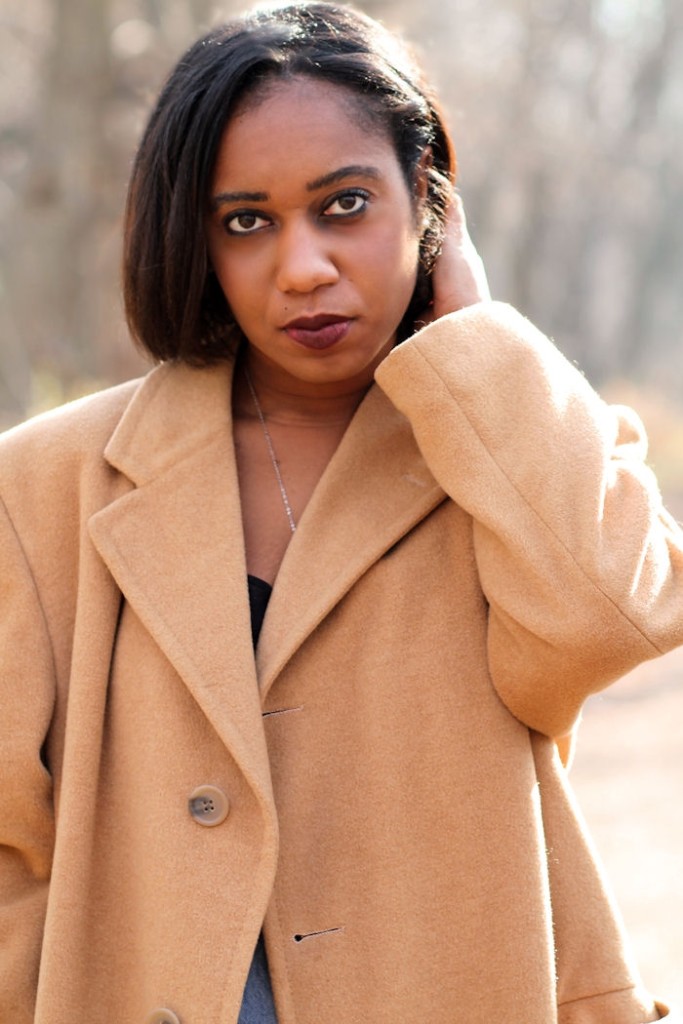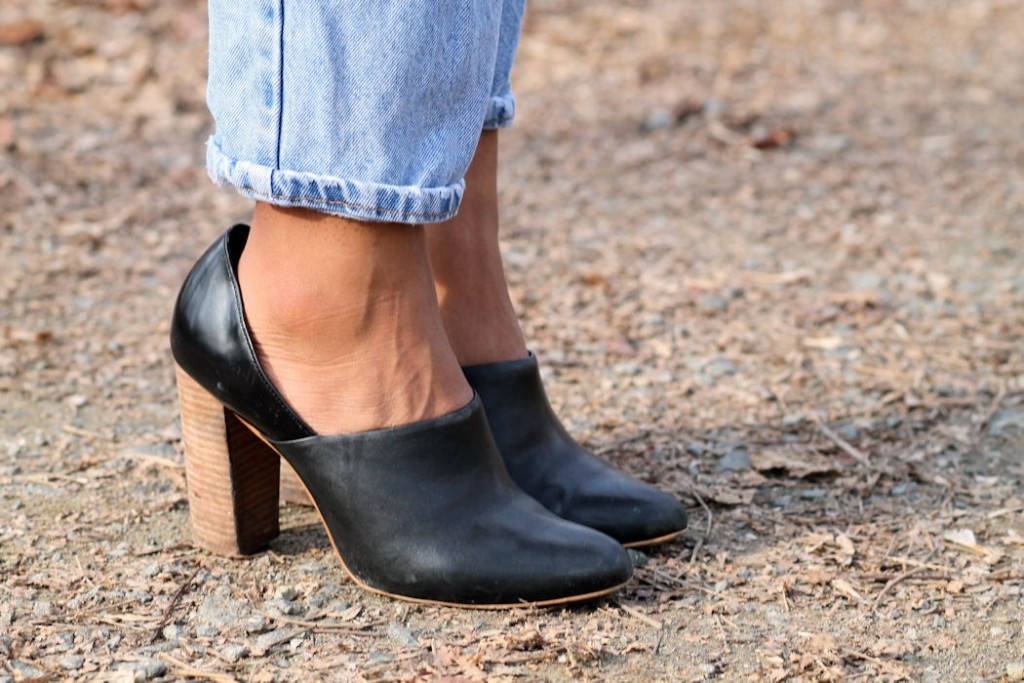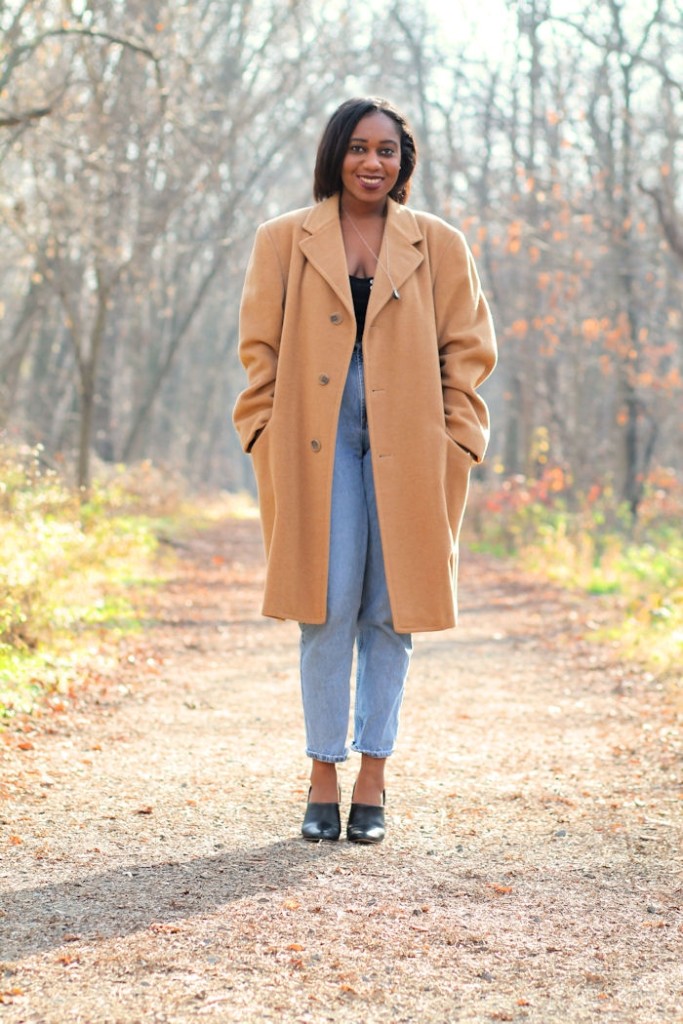 Coat: Thrifted | Top: H&M |
Jeans: GAP | Heels: Kate Spade
As part one of our thrifted coat series, we're discussing how to incorporate camel into your winter wardrobe.
To complete this task, we reached out to a friend of ours, Morgan. Known for her slightly edgy, yet creative looks, Morgan has a natural niche for finding everything at a low price.
For this post, she shows us how to work a camel coat.
Purchased for under $20, this coat is the perfect winter accessory. It's very chic, comfortable, and warm as well. Plus, the coat's extended length serve to protect Morgan from the harsh elements of Mother Nature.
She further styled her coat with a fitted black halter top, high waisted denim jeans, and a pair of leather heels.
From the looks of it, we guess you can say this is a modern take on the 90s fashion era. The heavy coat and fitted top combo are definitely giving us nostalgic vibes, especially with the contrasting colors.
Let's not forget to discuss the high waisted jeans! Anything worn above the belly button is very reminiscent of the 90s era.
Be on the look out for Part II in the next few weeks.
Thanks for reading!